'Benjamin Button' Scribe Eric Roth To Rewrite 'Cleopatra,' Possibly For David Fincher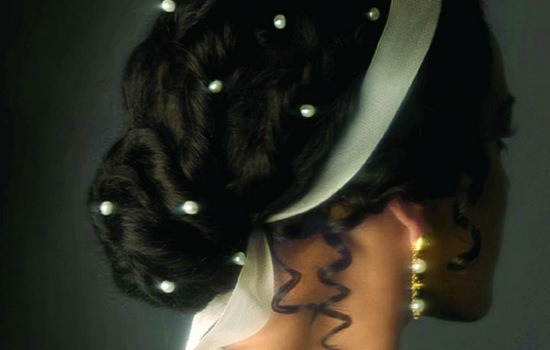 Eventually, audiences will see a new film about Cleopatra, it's just a question of when. Angelina Jolie has been attached to play the famous Pharaoh and filmmakers like James Cameron and Paul Greengrass have been attached to make a film based on Stacy Schiff's biography Cleopatra: A Life. The latest name attached is David Fincher and Variety now reports one of Fincher's ace collaborators, writer Eric Roth, has been called in to rewrite a first draft by Brian Helgeland.
According to Variety's story, "There is no deal in place yet for Roth, and while Sony wouldn't confirm his involvement, sources close to the project confirm he has been approached and will likely begin writing within the next several weeks."
Hiring a proven talent like Roth can only mean good things for this production, however, all signs point to Fincher directing The Girl Who Played With Fire, the sequel to The Girl With the Dragon Tattoo, next. Not to mention he's been developing 20,000 Leagues Under the Sea. So though mega-producer Scott Rudin seems to want Fincher, and Fincher is interested, that hasn't been totally locked down. Maybe by the time both Roth's rewrite, and the Dragon Tattoo box office numbers, come in, Fincher can make a more educated decision. The good thing for all parties involved is that both projects are at Sony so that makes things a little easier.
Here's how Rudin previously described this take on Cleopatra, which will be decidedly different from the famous Elizabeth Taylor film:
It is a completely revisionist Cleopatra, a much more grown-up sophisticated version... She's not a sex kitten, she's a politician, strategist, warrior. In the Joseph Mankiewicz movie, Elizabeth Taylor is a seductress, but the histories of Cleopatra have been written by men. This is the first to be written by a woman. It felt like such a blow-the-doors-off-the-hinges idea of how to tell it, impossible to resist. We're pretty close. A lot of directors want to do it, but there is only a handful we'll make it with.
Do you like the idea of Roth teaming with Fincher again? Would you like to see the director tackle this next?