Bill Nighy In Talks To Play 'I, Frankenstein' Villain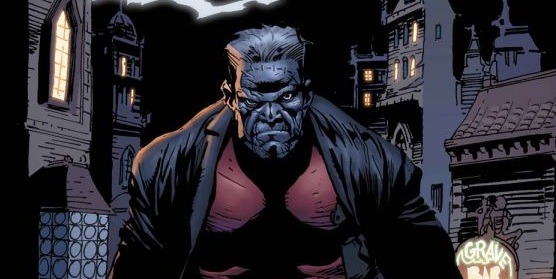 Over nearly two years, Lakeshore Entertainment has been trying to get a jump on the impending Frankenstein adaptation race by making a movie based on Keven Grevioux's graphic novel I, Frankenstein. The Underworld-like story, a "contemporary fantasy thriller in which the original monster of Victor Frankenstein stands between the human race and an uprising of supernatural creatures determined to overthrow the world," was originally going to be directed by Underworld: Rise of the Lycans director Patrick Tatopoulos. But Stuart Beattie stepped in to write and direct in March of this year, and last month Aaron Eckhart was signed to play the heroic monster Adam Frankenstein.
Now Bill Nighy is in talks to keep the Underworld comparisons going by playing the villain of the film.
Variety says Nighy would be "a demon prince," who leads the forces hunting Adam Frankenstein, "demons that want to learn the secret of his creation in order to build an army of reanimated corpse demons."
And Australian actor Socratis Otto is set to play Nighy's " compatriot who is tasked with tracking down and capturing Adam."
I, Frankenstein is scheduled to shoot starting in January in Australia, with a February 22 2013 release slated. Here's a little more info from the press release announcing Eckhart's signing:
I FRANKENSTEIN is a modern-day epic: Frankenstein's creature, ADAM, has survived to present day due to a genetic quirk in his creation. Making his way to a dark, gothic metropolis, he finds himself caught in an all-out, centuries old war between two immortal clans. As writer/director, Stuart Beattie said, "Mary Shelly's story is about the creation of the first human being. This is the story about that being becoming human."
"We've tremendously enjoyed making our UNDERWORLD franchise films and we are looking forward to working with Stuart and our partners at Hopscotch and Lionsgate to create a new world for a legendary character," said Lakeshore's Tom Rosenberg.