Warren Beatty's Howard Hughes Film Hits Financial Roadblock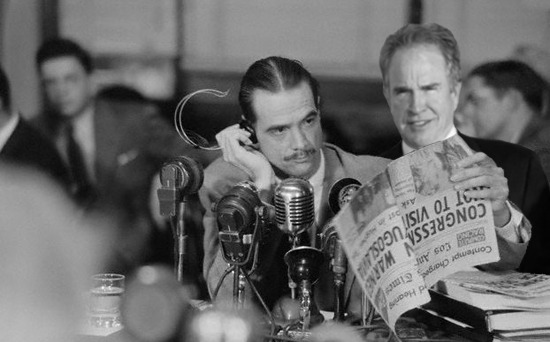 You may still get to see someone beat Warren Beatty to the punch making another film about Howard Hughes. (Don't get your hopes up that it will be Christopher Nolan, however, even though Nolan has talked about wanting to make a Hughes movie.) While Beatty announced his return to writing and directing earlier this year, with Paramount partially backing a film about Hughes, we've now seen two major backers pull away. One was Paramount, and the other is key financier Morgan Creek.
New Regency is still trying to make the film, and issued a statement declaring the company's commitment to making the movie. But Morgan Creek, which stepped in to co-finance after Paramount backed out, has backed out over budget concerns. The movie is currently slated to cost about $47m, but Fox, the home of Morgan Creek and the most likely distributor until recent events, wanted the budget trimmed by about $5m. That couldn't happen, and so the company is gone.
Perhaps more telling is that casting director Debra Zane (Traffic, Dreamgirls) has also left, citing "creative differences." There is probably a lot more to this story, but the only detail that matters right now is whether or not the movie gets made. Felicity Jones was just cast as one of the leads of the film, and she'll play a woman with whom Hughes had an affair later in life. That's assuming things get straightened out and the movie can actually roll, of course. If that happens, this movie will be Beatty's first feature directorial effort since Bulworth in 1998, and his first acting gig since Town & Country in 2001.  [THR]