Kristen Stewart Offered 'Akira' [Updated]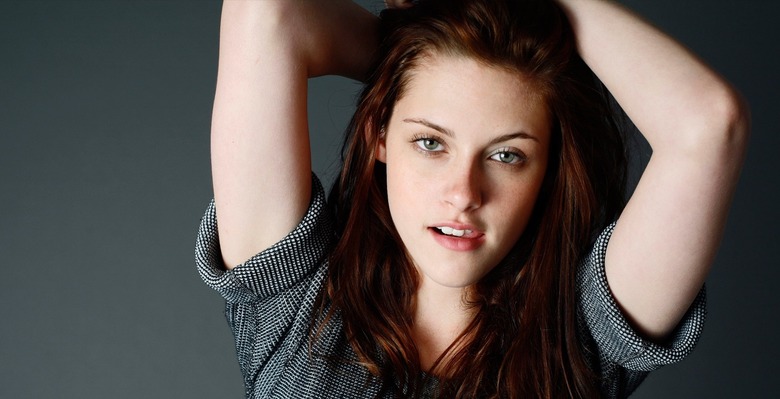 [UPDATE: Deadline has confirmed that Stewart is in advanced talks for the part of Kei in Akira.]
I don't have the numbers to back it up, but if I had to guess I'd say there's a sizable overlap between /Film readers, Twilight haters, and people dreading Warner Bros.' Akira remake. So I'm guessing that this bit of news is not about to go over so well. A new report has surfaced claiming that Kristen Stewart has been offered the female lead role of Kei in the sci-fi project, which is being directed by Jaume Collet-Serra (Orphan). More details after the jump.
As fans of the original manga and the 1988 animated classic no doubt recall, Kei is a member of an underground terrorist organization and the love interest of lead character Kaneda. In earlier incarnations of the story Kei has been more of a supporting part, though she's probably the most prominent female character in the tale.
Stewart's an internationally recognized star thanks to her work in the Twilight series, but so far has had trouble matching that success outside of the franchise. She'll next appear in this weekend's The Twilight Saga: Breaking Dawn Part 1, the penultimate entry of the film series, and is currently filming Snow White and the Huntsman with Chris Hemsworth, Charlize Theron, and director Rupert Sanders. Stewart has worked with Hedlund previously on Walter Salles' Jack Kerouac adaptation On the Road, which is already in the can but has yet to be released.
[Source: Twitch]