Tim Burton To Direct 'Miss Peregrine's Home For Peculiar Children'?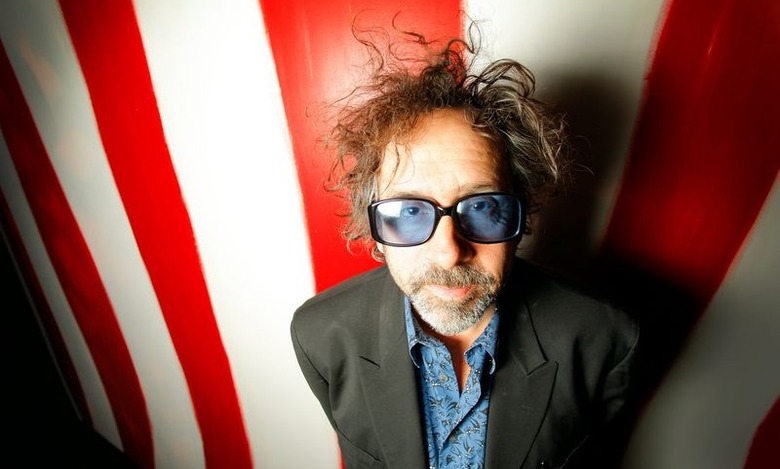 Tim Burton always has a few possible directorial efforts brewing, and the latest looks to be Miss Peregrine's Home For Peculiar Children, a novel by Ransom Riggs that was published this past summer and snapped up by Fox and Chernin Entertainment for development as a movie.
Tim Burton is now in talks to spearhead that development, and is looking at the story of an old orphanage and its strange and possibly dangerous residents who may still be lurking in the ruins as a possible film to direct.
The book blends a story of the orphanage and the unusual children who dwell there with vintage photographs illustrating the inhabitants. A quick look at the synopsis below will make clear why this seems like obvious Burton material — there are strains of Edward Scissorhands, Big Fish and other films from the director, as well as hints of his own particular blend of the childish and the macabre. No one has yet been hired to write, but Burton will oversee that step if this deal goes through.
A mysterious island. An abandoned orphanage. A strange collection of very curious photographs.
It all waits to be discovered in Miss Peregrine's Home for Peculiar Children, an unforgettable novel that mixes fiction and photography in a thrilling reading experience. As our story opens, a horrific family tragedy sets sixteen-year-old Jacob journeying to a remote island off the coast of Wales, where he discovers the crumbling ruins of Miss Peregrine's Home for Peculiar Children. As Jacob explores its abandoned bedrooms and hallways, it becomes clear that the children were more than just peculiar. They may have been dangerous. They may have been quarantined on a deserted island for good reason. And somehow—impossible though it seems—they may still be alive.
Tim Burton is finishing Dark Shadows now, which is set for release on May 11, 2012. He is also overseeing a feature-length animated version of his early short film Frankenweenie, to hit theaters on October 5, 2012. [Deadline]