Superhero Bits: The Dark Knight Rises Filming Ends, Man Of Steel, Amazing Spider-Man, Wonder Woman, Black Widow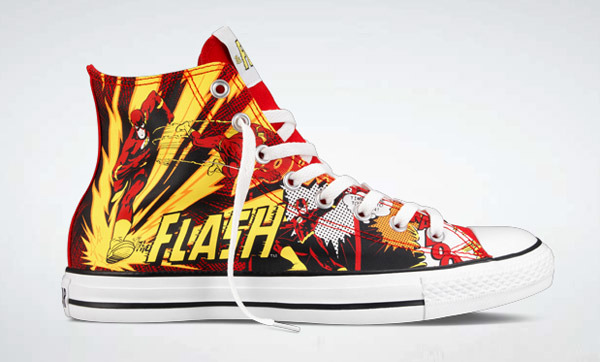 If you've been avoiding spoilers for The Dark Knight Rises, you can come out from under your rock now. Principal photography has been completed so no more set photos will be revealed. One cast member has put up a celebratory photo, though. Who is it? Also, what does Michael Shannon say General Zod won't look like in Man of Steel? What are five reasons Sony hasn't been pushing The Amazing Spider-Man yet? Want to know what a Black Widow spin-off movie would have been about and why it didn't get made? Read about all of this and more in today's spoiler free Superhero Bits.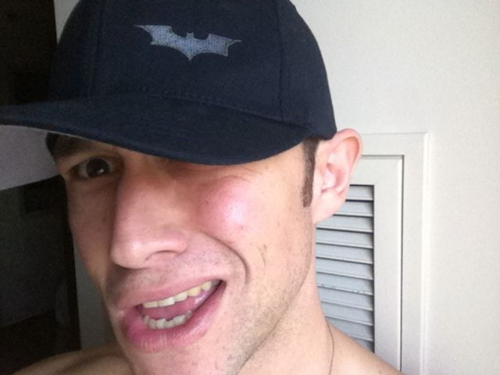 Late Sunday night, The Dark Knight Rises wrapped principal photography. Spoiler hounds can breath a bit easier, now, because all those set photos will finally stop coming in. Joseph Gordon Levitt posted the above photo on his blog to celebrate.
Comic Book Movie also claims that Desmond Harrington, who plays a police officer on Dexter, was playing at Gotham City police officer in The Dark Knight Rises.Matthew Modine spoke to Indiewire about why The Dark Knight Rises didn't shoot at Occupy Wall Street:
The wisdom of Christopher Nolan and his incredible team was that, while it seemed like a good idea to give [the protestors] an opportunity for work, to give them money, it would send a terrible message. At the end of the day, we're making a movie. What's happening down there is more important than that. To co-opt what's happening there and around the country... we didn't want to trivialize it. It was more important to respect what they're doing than to do anything that could potentially trivialize the political situation downtown.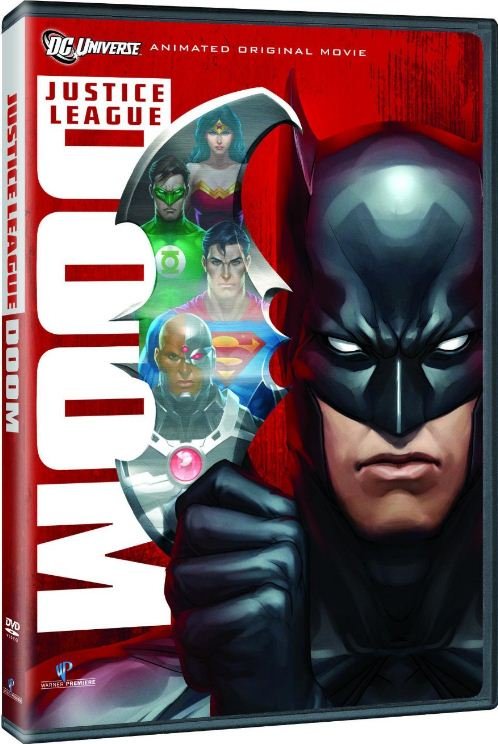 Comic Book Movie posted this Canadian cover art for the 2012 release of Justice League: Doom.Movies.com started another of their cool movie countdown columns and this one gives five reasons why Sony hasn't been promoting The Amazing Spider-Man as much as some other upcoming superhero movies.Typhoon Movies (via CBM) created this mashup of Batman: The Animated Series and the Arkham City/Asylum games.Michael Shannon told GQ (via CBM) that no one has an accurate idea of what General Zod is going to look like in Man of Steel:
It's funny, when I go to red carpets people have this mockup photo of what they think I'm going to look like in the movie. But the point is it's totally inaccurate! [On the mockups], I have a Fu-Man Chu and some kind of SS uniform. I just want to tell everybody out there, that's not the way it is.
Due to the amount of graphics and images included in Superhero Bits, we have to split this post over TWO pages. Click the link above to continue to the second page of Superhero Bits.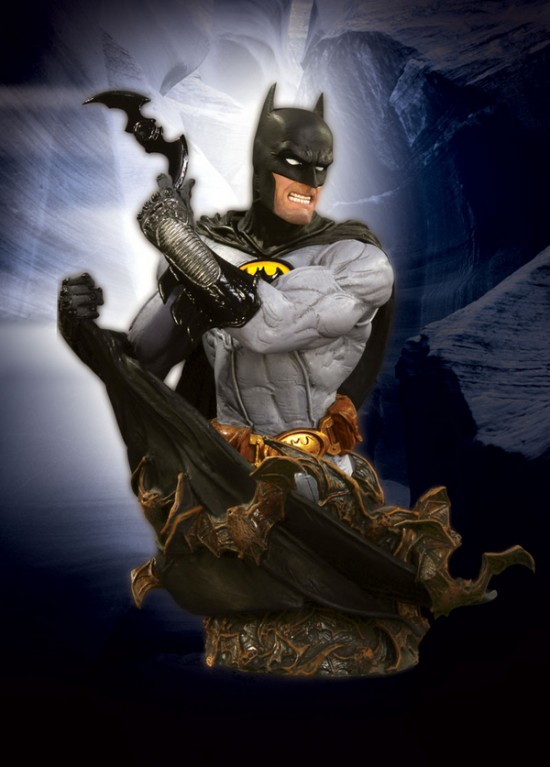 Gary Frank designed this impressive Batman bust that'll go on sale in March. Read more about it at Toy News International.
Former Spider-Man: Turn Off The Dark director Julie Taymor claims (via NYT) that fellow producers Bono and the Edge from U2 threw her under a bus in order to wrestle control away from her.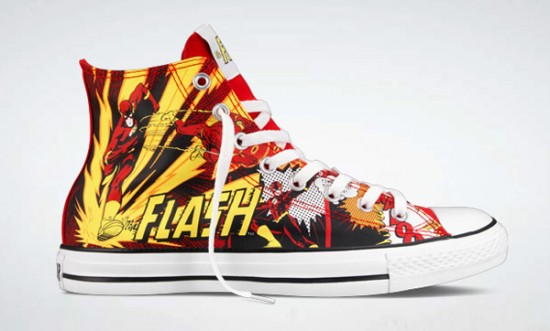 Converse has a new line of DC themed shoes about to hit the shelves. Check them all out at The Awesomer.David Hayter wrote a screenplay for a possible Black Widow spinoff movie that never got off the ground. He spoke to FemPop (via CBM) about what happened and what the movie was going to be about:
What I tried to do was use the backdrop of the splintered Soviet Empire – a lawless insane asylum with four hundred some odd nuclear missile silos. It was all about loose nukes, and I felt it was very timely and very cool. Unfortunately, as I was coming up on the final draft, a number of female vigilante movies came out. We had Tomb Raider and Kill Bill, which were the ones that worked, but then we had BloodRayne and Ultraviolet and Aeon Flux. Aeon Flux didn't open well, and three days after it opened, the studio said, "We don't think it's time to do this movie." I accepted their logic in terms of the saturation of the marketplace, but it was pretty painful. I had not only invested a lot of time in that movie, but I had also named my daughter, who was born in that time period Natasha – after the lead character in Black Widow. I named my daughter after a movie that I wasn't working on anymore.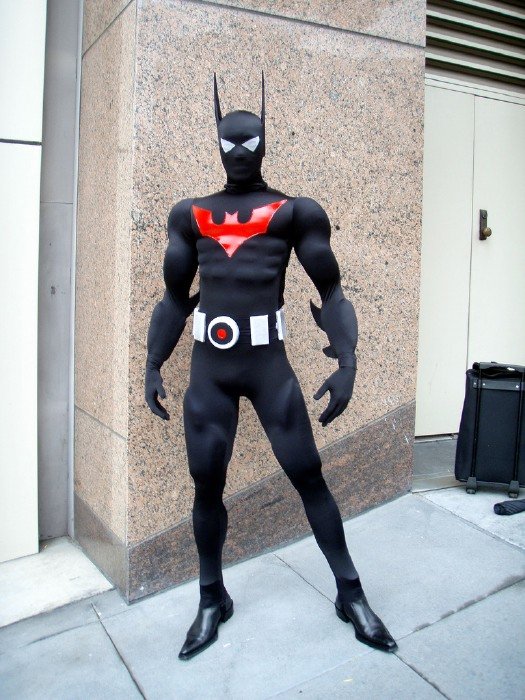 Part of the Gamma Squad gallery we posted yesterday deserves to be called out. This Batman Beyond cosplay is above and beyond.
IO9 has a look at what Bruce Wayne's medical records might look like.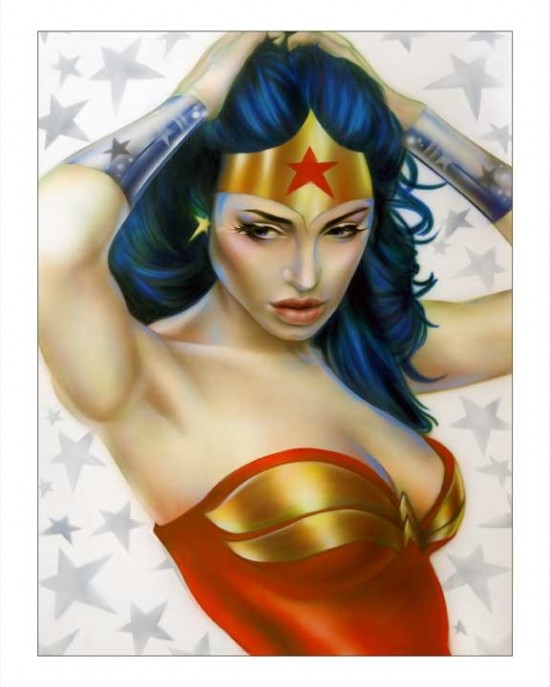 An artist named Shen released this limited edition poster of Wonder Woman at MetroOrangeArt. Thanks to OMG Posters.
DC Comics released a high quality teaser commercial of the upcoming DC Nation Cartoon Network series.Ashley Miller & Zack Stentz, the writers of Thor and X-Men: First Class just signed a deal to publish their first novel according to Deadline.