Now Channing Tatum Could Be Steven Soderbergh's 'Man From U.N.C.L.E.'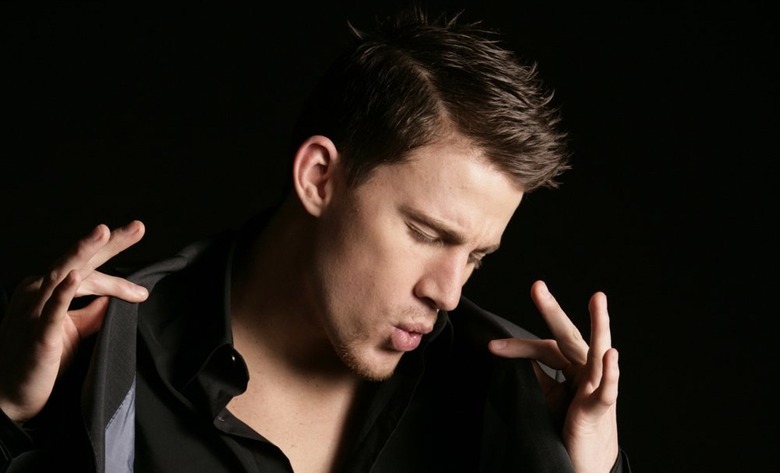 Apparently, Channing Tatum is the guy you call when Bradley Cooper drops out of a project. Over the summer, Tatum's name came up for Juan Carlos Fresnadillo's (now grounded) The Crow remake when Cooper left the project, and now that Cooper's turned down Steven Soderbergh's The Man From U.N.C.L.E., Tatum's reportedly being "eyed" for the lead.
Were Tatum to get the part, it would mark his third collaboration with the director — the two have already completed Haywire together, and are currently working on the male stripper pic Magic Mike. More details after the jump.
Now The Playlist reports that although no formal offers have gone out at this point, Soderbergh's looking at Tatum as a potential to star as Solo, and that the two have already met to discuss the project. If Soderbergh and Warner Bros. decide on Tatum, his deal is likely to come together quickly.
As for the other major part — that of Solo's partner, Russian spy Illya Kuryakin — casting is apparently still wide open. Though we've yet to hear that Joel Edgerton is officially out, with Cooper gone it's unlikely Edgerton will stay in that role.
Tatum has been working steadily since he first broke out in the mid-2000s, but he's been extra busy in recent months. The actor has no fewer than five films lined up for 2012 already, including Soderbergh's Haywire and Magic Mike, the romantic drama The Vow, the 21 Jump Street movie, and the G.I. Joe sequel.
And he's showing no signs of slowing down anytime in the near future: he's set to star in the Catherine the Great biopic Love and Honor, and he was recently cast in Bennett Miller's Foxcatcher. Whether or not Tatum gets cast in U.N.C.L.E., you'd best learn to like him, because he's going to be everywhere for the next year.