Page 2: Muppets, Jason Segel, Back To The Future, Steven Spielberg, Toy Story, Star Wars, Harry Potter, WALL-E, Scott C, Lord Of The Rings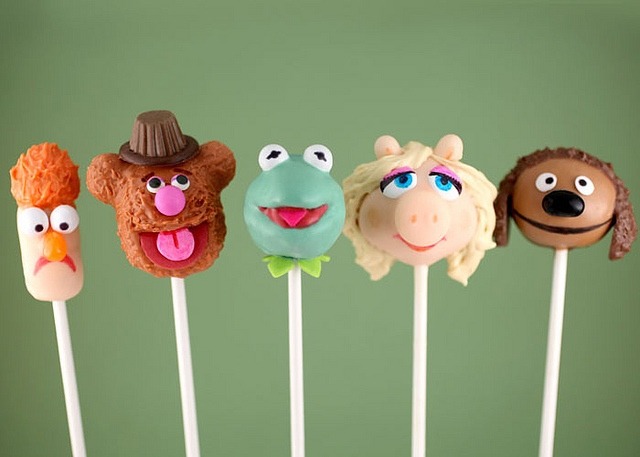 What is Page 2? Page 2 is a compilation of stories and news tidbits, which for whatever reason, didn't make the front page of /Film. After the jump we've included 56 different items, fun images, videos, casting tidbits, articles of interest and more. It's like a mystery grab bag of movie web related goodness. If you have any interesting items that we might've missed that you think should go in /Film's Page 2 – email us!
Header Photo: The Muppets cake pops
RWS has photos inside the recently opened Transformers store, outside the upcoming Transformers: The Ride in Singapore.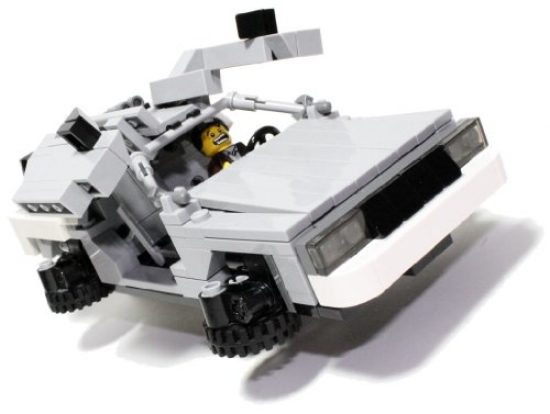 IChiban produces custom LEGO sets, including one of the Back to the Future DeLoreon.Star Wars: Where Science Meets The Imagination will open at the Discovery Science Center on November 17th 2011.
Turner Classic Movies will air AFI Master Class — Steven Spielberg And John Williams on Tuesday, November 15th at 8pm ET.
New Beverly Cinema's Julia Marchese has written a blog post about a recent Brazil screening with Terry Gilliam. Sounds like the offer was made to Gilliam to program a week of movies at the LA theater — hopefully that happens.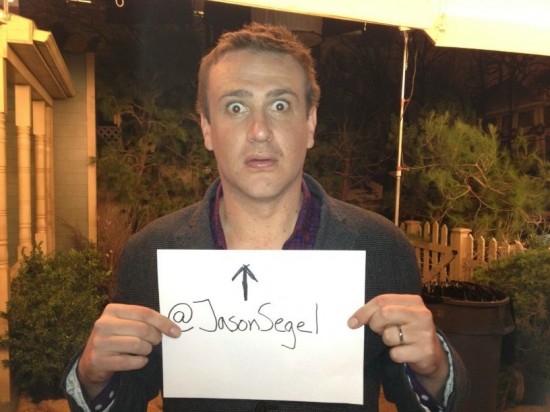 The Muppets star Jason Segel joined Twitter as @JasonSegel.ScreenJunkies lists 8 disgraced movie coaches in honor of Joe Paterno.Toy Story-inspired fashion collection.
Netflix has signed a deal with Lionsgate UK
Due to the amount of graphics and images included in Page 2, we have to split this post over a BUNCH of pages. Click the link above to continue the second page of Page 2.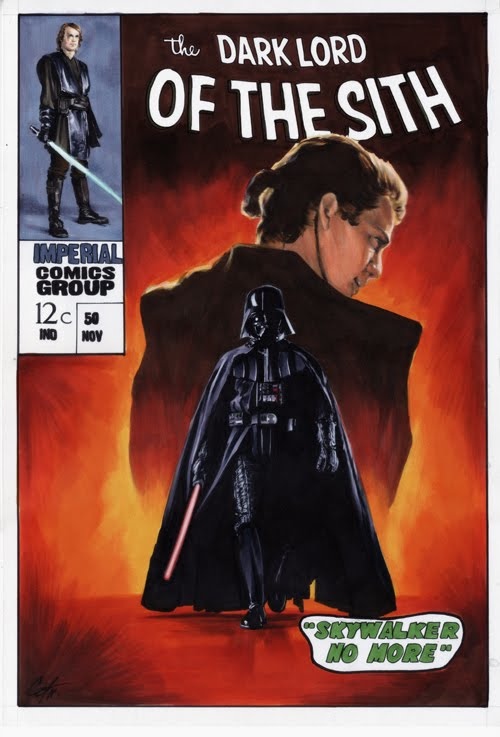 Cat Staggs has created a Spider-Man/Star Wars mash-up comic book cover.
Adam Sandler's Jack and Jill opened to $26 Million despite scathing reviewsVideo: "Sometimes You Want to Go Where Ephant Mon Knows Your Name"Pajiba lists 7 Wildly But Inexplicably Successful Directors You Wouldn't P*ss On if They Were on Fire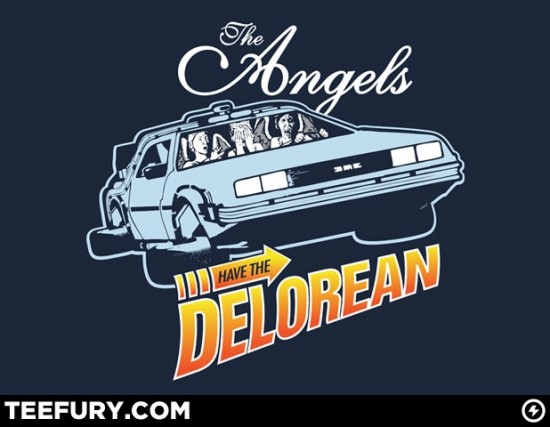 Today's t-shirt of the day on TeeFury is a Back to the Future-inspired design "Angels have the Delorean".
Tintin's opening is the highest-ever for an animated film in IndiaVideo: Jedi Squirrels!!Moviefoneu lists 10 ways to know you've joined a cult (at least in movies)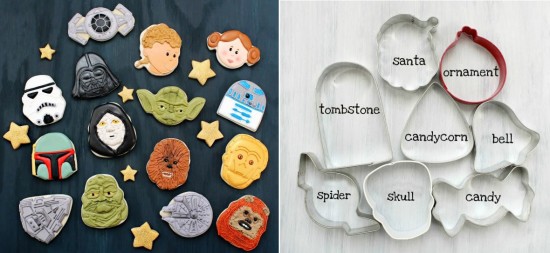 Star Wars cookies made with non-Star Wars normal Holiday cookie cutters.THR lists 10 movie milestones of Portland.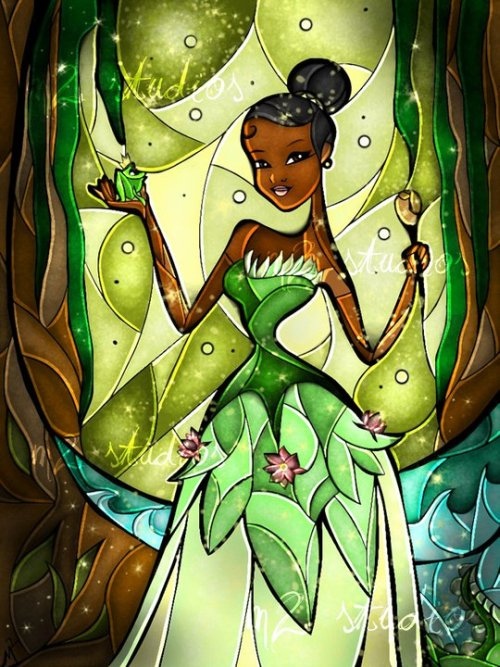 Louisiana-based artist and art teacher Mandie Manzano created Disney's Tiana, from Princess and the Frog, in a stained glass style.
I Frankenstein will shoot in Australia.Supercut: Every mention of the Force in the Star Wars saga in chronological order of release.Blastr lists 11 wild and wacky examples of recycling from sci-fi movies and tv.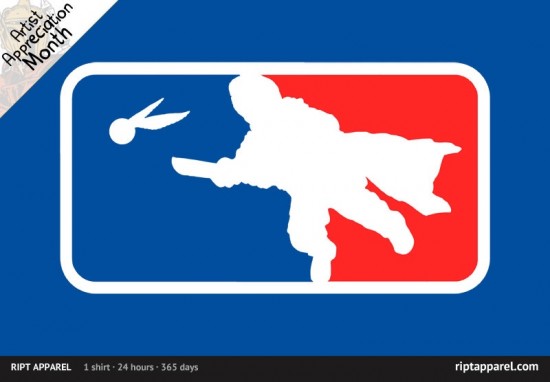 Today's t-shirt of RIPT Apparel is a Harry Potter-inspired design "MLQ"
CinemaBlend lists five biopics they actually want to see.Michael J. Fox rocked out Back to the Futur'-style for Parkinson's benefit.THR lists Billy Crystal's 5 best oscar hosting moments.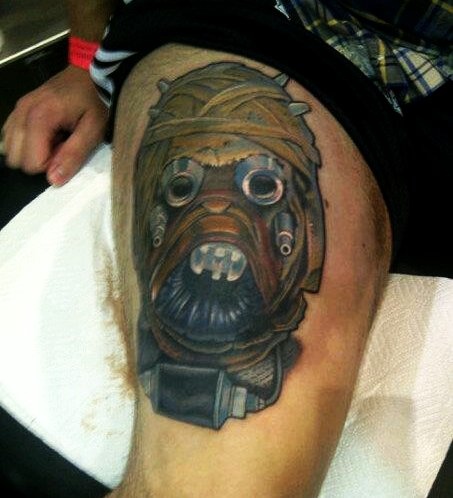 Tusken Raider Tattoo
Movieline lists the 9 milestones in the evolution of Kristen Dunst.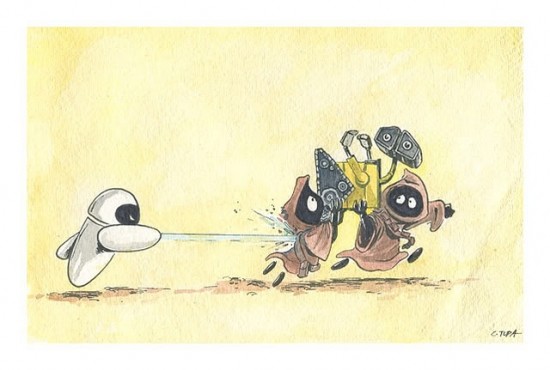 Littlereddog created this image of Eve protecting WALL-E from two Star Wars Jawas.
Watch five Star Wars themed commercials that won't air in the US.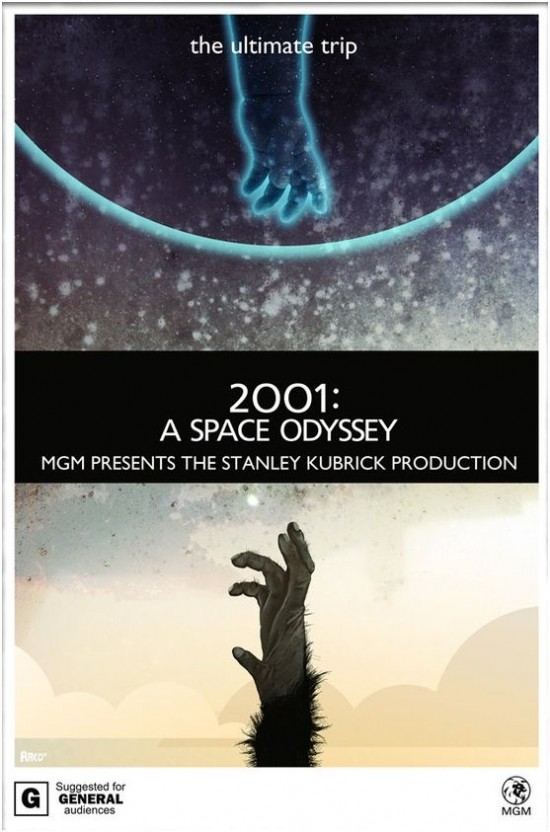 Matt Ferguson created this poster for 2001: A Space Odyssey.
Sony, Panasonic, X6D and Samsung are forming a 3D supergroup.
One man performs The Simpsons theme song by himself.
Furious Fanboys lists 10 of the Most Deadly Female Dark Siders in Star Wars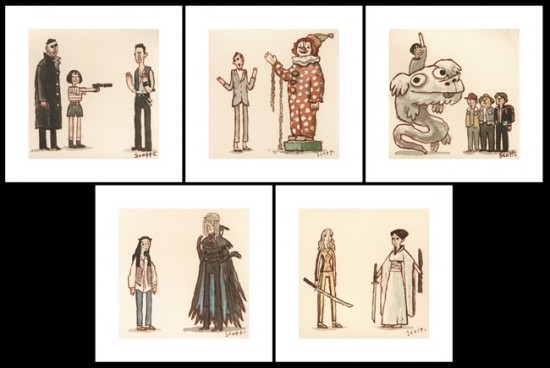 You can now purchase the 8th print set of Scott Campbell's Great Showdowns. Do it!
Russell Brand will star in and produce The President Stole My Girlfriend.Video: The Muppets audition for Star Wars.Paste Magazine lists The 15 Greatest Actors-Turned-Directors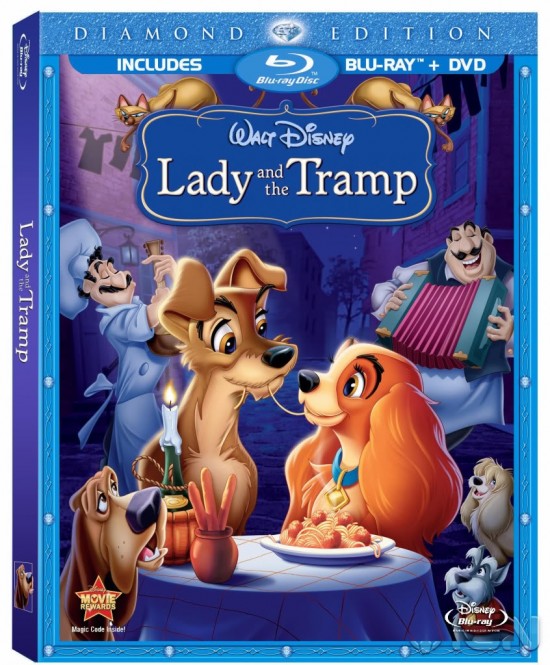 Disney has announced that Lady and the Tramp and Cinderella will be released on Blu-ray.
Pajiba lists 11 famous faces who served the military.Watch a flash mob which was organized to promote the 50th anniversary of West Side Story.WC lists the top 10 mustaches on tv.

Check out new character banners for Mission: Impossible – Ghost Protocol.IO9 lists why they still love Battlestar Galactica's Ronald D Moore.
Watch a Battleship featurette called "Real Heroes.
Film School Rejects lists 6 incredibly awesome uses of Camera Rigs.

ScreenJunkies' Infographic: Why Adam Sandler makes Shitty Movies.MTV lists 5 reasons to see Immortals.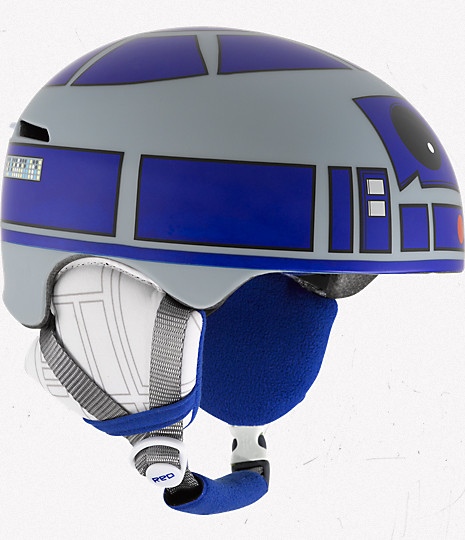 Available mid-November Avid Grom's R2D2 Helmet
The Playlist has a retrospective of the films of Lars von Trier.Video: Lord of the Rings Meets The OfficeBuzzFeed lists the Top 10 Things You Didn't Know About Sesame Street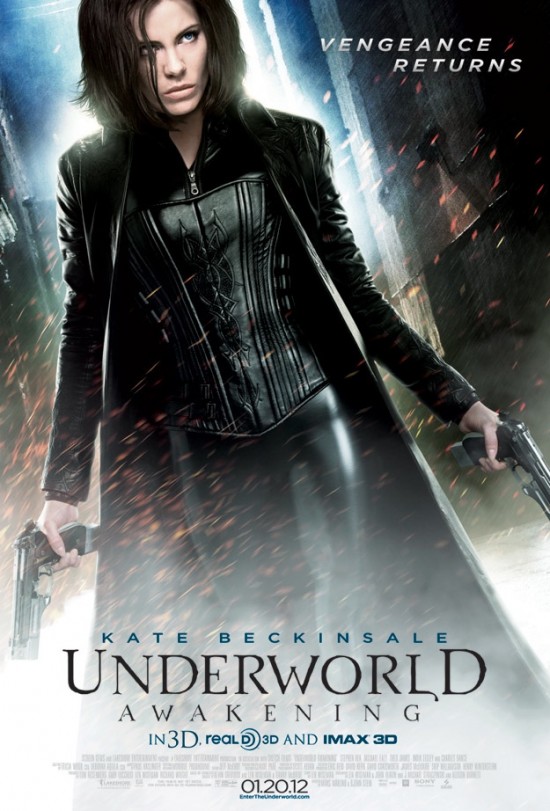 A new poster for Underworld: Awakening.
WhatCulture lists the 10 best Star Trek villains.