Superhero Bits: The Dark Knight Rises, Thor 2, Man Of Steel, The Amazing Spider-Man, Victoria's Secret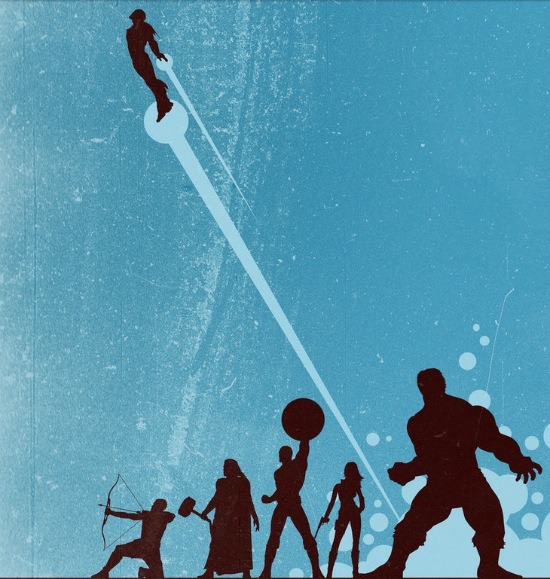 What would a DC themed short by Aardman look like? Why was The Amazing Spider-Man on Saturday Night Live? How did Henry Cavill and the Man of Steel crew react to The New 52?  Are there still injuries happening at Spider-Man: Turn Off The Dark? Want to read a rumored, highly-detailed description of The Dark Knight Rises prologue? Was there a good reason for Kenneth Branagh to not direct Thor 2? And what do the Victoria's Secret models have to do with any of this? Read about all of this and much more today's massive Superhero Bits!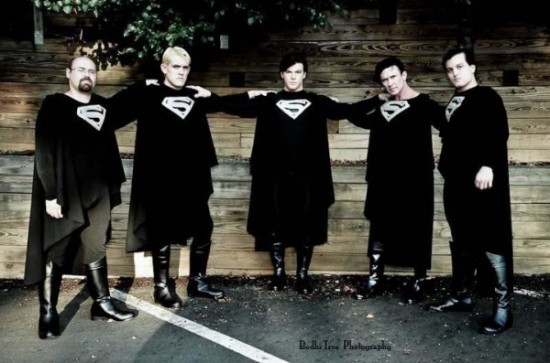 These guys aren't just cosplayers. They're groomsmen in a Superman themed wedding. Head to Geeks are Sexy (via Fashionably Geek) for photos of the bride, the rings and more.
Emma Stone hosted Saturday Night Live this week and, of course, her upcoming role in The Amazing Spider-Man came up. Also popping up was her on-screen boyfriend, Andrew Garfield.Joseph Gordon-Levitt spoke to The Lantern (via Comic Book Movie) and stressed that The Dark Knight Rises is not being phoned in:
Everyone (on set) is really excited about what we're making 'cause everyone knows we're making something good. We're not just doing it for a paycheck, we're not just punching the clock, everyone really cares about the movie, and that always makes it way more fun to do.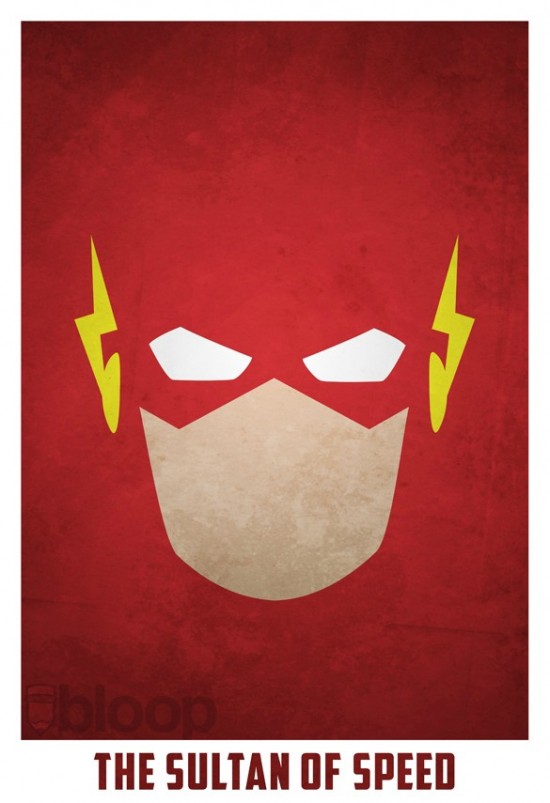 Geeks are Sexy alerts us to a ton of minimalist comic book posters by Reddit user BloOp. Pretty nice stuff.Henry Cavill did an extensive interview with the Washington Examiner (via CBM) and, amongst other things, spoke about how the Man of Steel crew reacted to the New 52:
When that came out, everyone went, 'Arrhhh! Everything's changed.' It's part of the evolution of the character. There is a modernization to it, and certainly our style is making him easier to associate with because it's pretty tough to associate with an invulnerable alien.
College Humor sure loves making fun of Batman. Here, he meets The Riddler.
Not even the backstage area is safe at Spider-Man: Turn Off The Dark. Spidey's understudy got hurt backstage recently according to The Hollywood Reporter.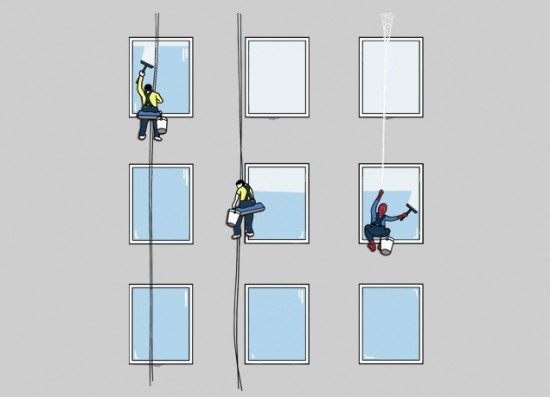 You've gotta love this Threadless t-shirt called "Part Time Job."
Collider spoke to Michael Fassbender about what he's looking forward to when the inevitable X-Men: First Class sequel happens:
I'm looking forward to working with all those people again. We had a lot of fun. It was a great cast and a great crew. Hopefully, I'll get in at ground level and start putting some ideas together myself, with James [McAvoy] and, hopefully, (director) Matthew [Vaughn], and we can see what happens next. I'm really interested to see what happens to Charles (James McAvoy), in the next one, and see how he becomes Professor X 'cause we got to see Erik turn into Magneto, in the first one. It will be interesting to see who shaves Charles' head. When he's drunk one night, the mutants will go in there and shave his head and shave off his eyebrows. Maybe.
Due to the amount of graphics and images included in Superhero Bits, we have to split this post over FOUR pages. Click the link above to continue to the second page of Superhero Bits.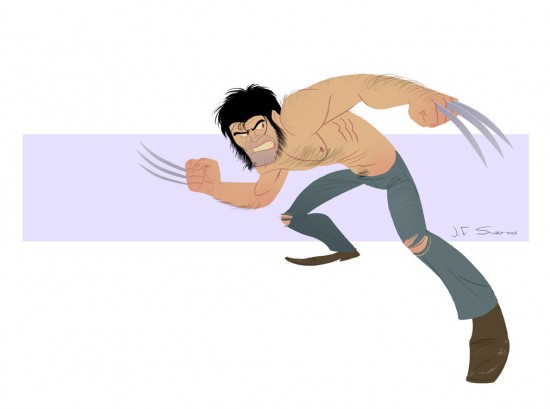 JF Souza takes comic characters and makes them even more comic. Check him out at his site (via Geek Tyrant).The Numbers (via CBM) reported that during its first week of release, Captain America: The First Avenger pulled in around $52 million in DVD and Blu-ray sales.Buzzfeed went back into the tank and found this video of Barbara Walters interviewing the Teenage Mutant Ninja Turtles.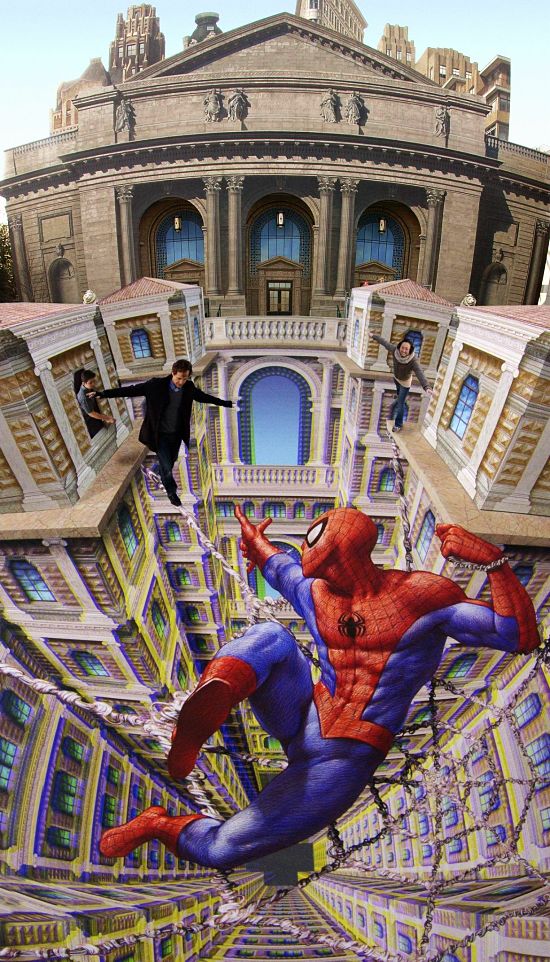 I wish I hadn't thrown out my Red and Blue 3D glasses so I could look at this Spider-Man art done in 3D from Uniquedaily.
Lifehacker lists the five best desktop comic book readers.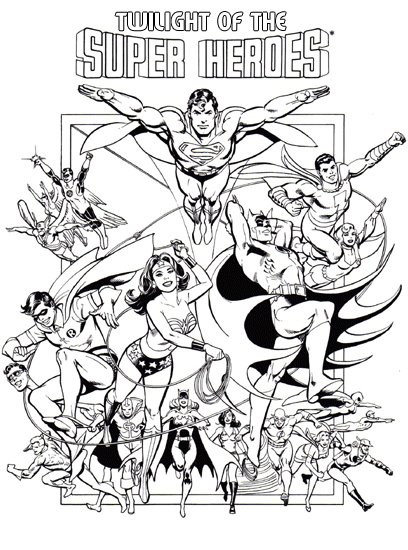 Read more about Alan Moore's lost DC storyline Twilight of the Superheros at What Culture.
There's just something great about a toy review. It's so geeky and detailed. Here's one from Articulation Times (via Ain't It Cool News) about a new Batman: Arkham City variant.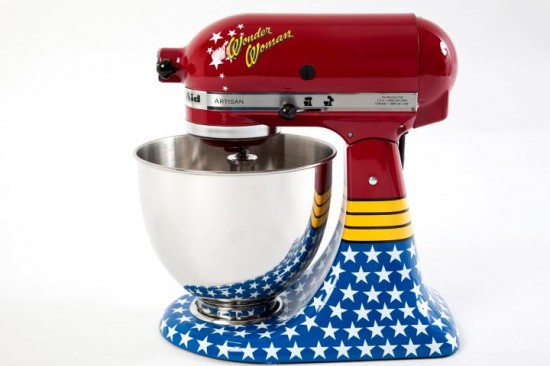 There are a few obvious jokes here, but we'll let this Wonder Woman Mixer sort of speak for itself. Thanks to Comics Alliance.
Kenneth Branagh spoke to Moviefone about why he's not directing Thor 2 as well as Patty Jenkins, who is:
It was simply timing. I loved doing the movie, I'd love to do another movie for Marvel, and it was just timing. The requirement for me was just to get back in the saddle so swiftly that it wasn't really feasible, but it was a decision [Marvel] understood.
Due to the amount of graphics and images included in Superhero Bits, we have to split this post over FOUR pages. Click the link above to continue to the third page of Superhero Bits.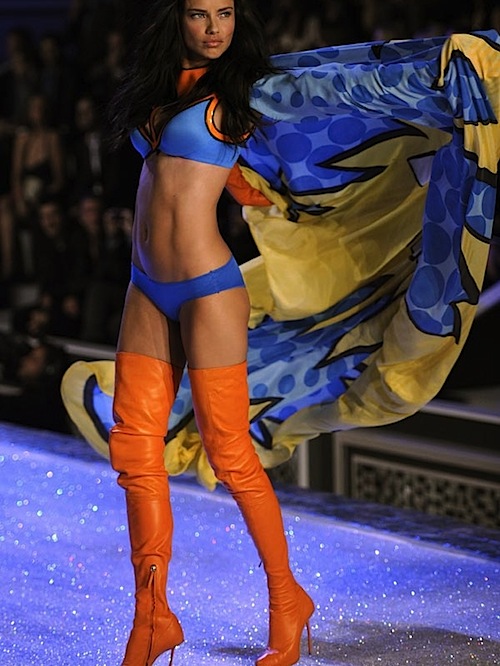 On November 29, the latest Victoria's Secret Fashion Show will air on TV and Comics Beat (via Blastr) pointed out that the new outfits have a superhero theme.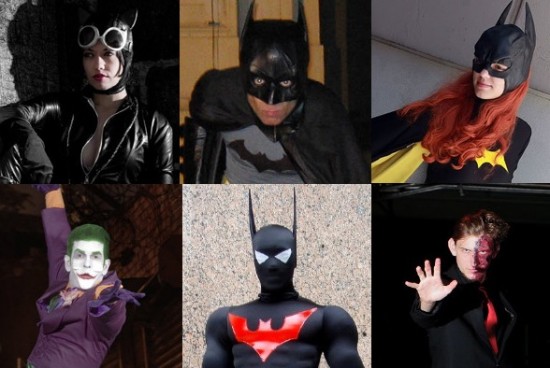 Gamma Squad posted a new gallery of Batman themed cosplay.

An 82-minute fan film called Superman Requiem premiered this week on Open Film (via Geek Tyrant). It's not embeddable but you can click the above image to head over there and check out trailers and the film in its entirety.
In 2012, Cartoon Network will start airing DC Nation, a sort of block of different shorts set in the DC universe from different content creators. One of the shorts premiered during the Green Lantern Animated Series this weekend and it's a Batman short by the geniuses at Aardman, done in the style of Aardman's early Creature Comforts shorts. Check out that video above and head to Superhero Shows for more info.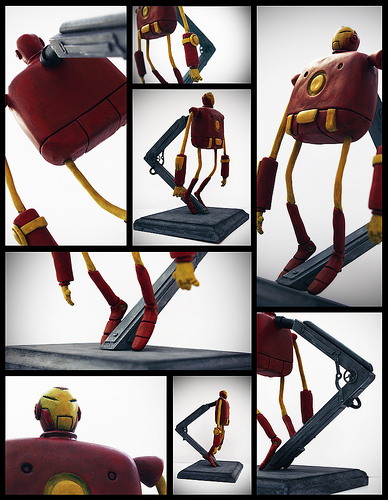 Rich Page did this impressive Iron Man sculpture, found over at Toy Cutter. Looks a bit like the Iron Giant, too.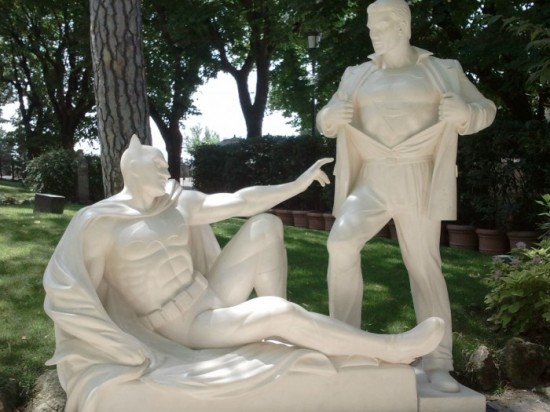 My Confined Space doesn't know where the image came from, but it shows Batman and Superman in a whole different light.Jesse Wilson, who designed the final Captain America: The First Avenger poster, spoke to WNewsJ (via CBM) about what that process was like.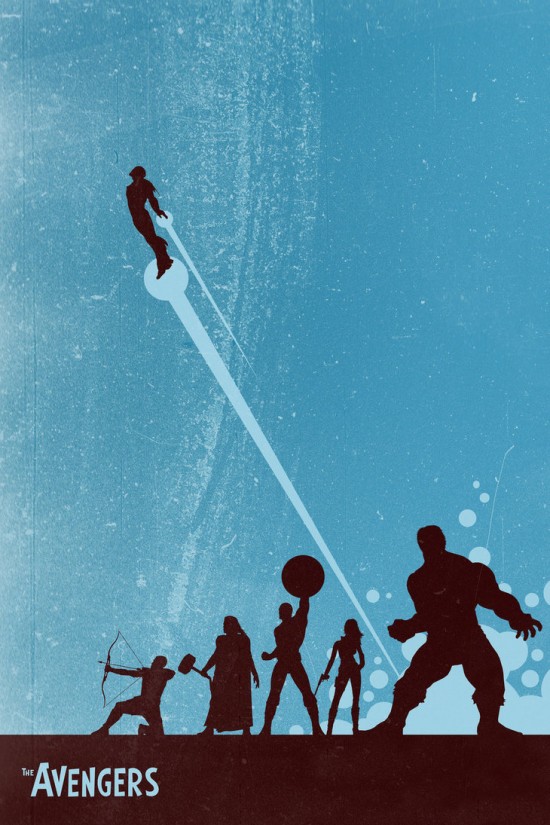 Matt Ferguson created a bunch of minimalist movie posters including this one for The Avengers. See more posters and maybe even buy a few at his site. Thanks to Super Punch and Deviant Art.
THE FINAL PAGE CONTAINS SPOILERS FOR THE DARK KNIGHT RISES.
Due to the amount of graphics and images included in Superhero Bits, we have to split this post over FOUR pages. Click the link above to continue to the fourth page of Superhero Bits.
The Dark Knight Rises was filming on the 59th Street Bridge in Manhattan this weekend and io9 points us to this set video.Comic Book Movie has a rumored description of The Dark Knight Rises prologue that will be in front of Mission: Impossible Ghost Protocol next month. It seems pretty far fetched because it basically takes everything we thought would be in the movie and puts it into the first few minutes but, maybe this is Nolan's way of messing with expectations. Below is an excerpt, head to CBM for the full detailed write up:
Batman is still trying to get away, but it's at this point that Bane has "chased" him into a corner (he just walked), and the only place Batman has to go is through an open door and up some enclosed stairs that are built into the side of the tunnel. He feebly attempts to climb them, leaning heavily on the handrail.  The suspense continues to build as Bane merely watches Batman try to regain his composure. Bane [says] (as he's still walking towards him and watching him climb the stairs): 'What exactly is it you're running from? We both know where this is headed.......... Bruce.'
And while that whole thing seems pretty far fetched (do you really think what they say happens, happens in the first ten minutes?) this description of Joseph Gordon-Levitt's character from Cosmic Book News via (CBM) seems to fit with it. Much more at the link:
Those early reports of Joseph Gordon-Levitt's character working with the League of Shadows are false. Blake is one of the more pro-active police officers who wants to fight Bane's mercenaries, but no police officer will stand up to them after Bane put Gordon in the hospital.