Colin Firth Offered The Lead Antagonist Role In Spike Lee's 'Oldboy'?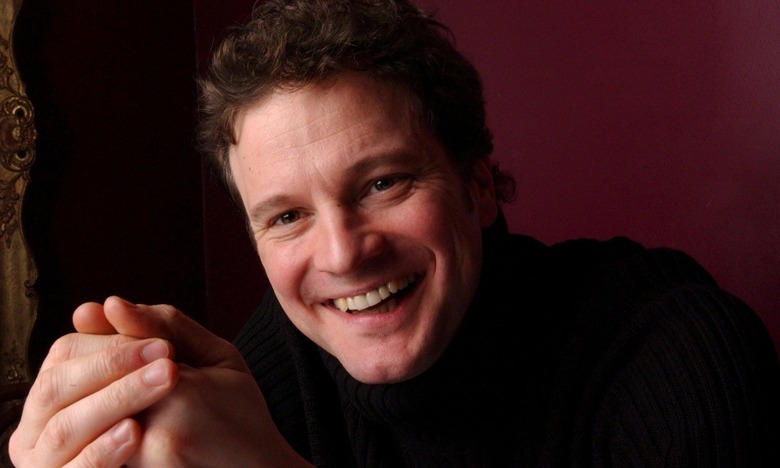 Spike Lee is busy putting together a new version of Oldboy, based on a script by Mark Protosevich that draws from Park Chan-wook's South Korean film of the same name as well as the manga that inspired it, with some new material thrown in as well.Josh Brolin is said to be set for the title role: a guy who is kidnapped off the street and kept in a strange hotel-like prison for fifteen years. Upon his release, the man tries to track down the person responsible for his imprisonment. That path ultimately leads back to one man, who holds a deranged sort of grudge. And an offer is reportedly out to Colin Firth to play that role, which is a great casting choice..Twitch says Firth has been offered the role of Adrian. I'm going to assume that most readers have seen or are familiar with Oldboy, but fair warning: spoilers for that movie follow after this point.
Firth would be playing Adrian, and because I don't know the particulars of Mark Protosevich's script for Oldboy, I'll go back to the existing film version. In that movie, the character is a wealthy businessman who has a strange history with the lead character, called Oh-Dae-su in the original. (We don't know the character's name in the remake.) They were in high school together, where Dae-su saw Adrian and his sister committing incest. Dae-su didn't realize their relationship, and told other kids about what he had witnessed. Ultimately, the public shame caused Adrian's sister's death, in which Adrian played a part. Dae-su's imprisonment is meant as part of a convoluted revenge plot that will see him paying for the death of Adrian's sister.
So this is a character who is sociopathic and deranged, but in a very controlled way. Adrian displays great intelligence and patience, but his particular actions put him squarely in 'crazy villain' realm. And for the ultimate end of Oldboy to work, the character has to be something with a lot more depth than your average batshit crazy bad buy. Colin Firth could provide that depth, as well as the intelligence and the particular charm the character requires. He's almost a perfect choice.
For the purpose of trivia, it's also worth noting that Firth was almost in Stoker, the English-language debut of original Oldboy director Park Chan-wook. That fell through, so taking the villain role in Oldboy would be a certain sort of full-circle casting.