Superhero Bits: The Amazing Spider-Man, Man Of Steel, The Dark Knight Rises, Kick Ass, TMNT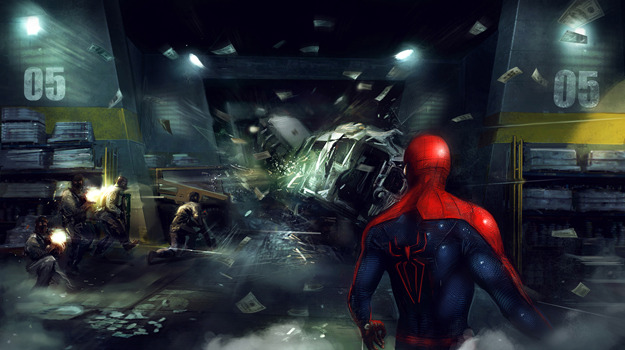 Ever want to see a new version of the opening credits for the original Batman TV series? What is The Amazing Spider-Man video game going to look like? When is Gotham City Imposters being released? Did Amy Adams draw on other Lois Lane performances for her work in Man of Steel? How cool is the Hot Toys Christopher Reeve Superman figure? What is The Dark Knight Rises prologue rated and does the Batwing officially have a name? Read about all of this and more in today's Superhero Bits.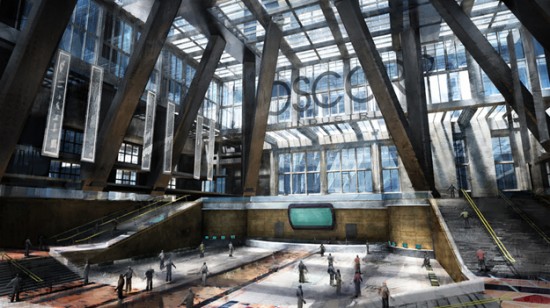 Superhero Hype found three piece of concept art from the upcoming Amazing Spider-Man video game. This is one above and another is at the top of the article.Happy Dragon Pics (via Badass Digest) reimagined the Batman TV show with animation inspired by Christopher Nolan's movies.
In celebration of Stan Lee's latest award, Geek Tyrant listed his five best quotes such as:
There is only one who is all powerful, and his greatest weapon is love.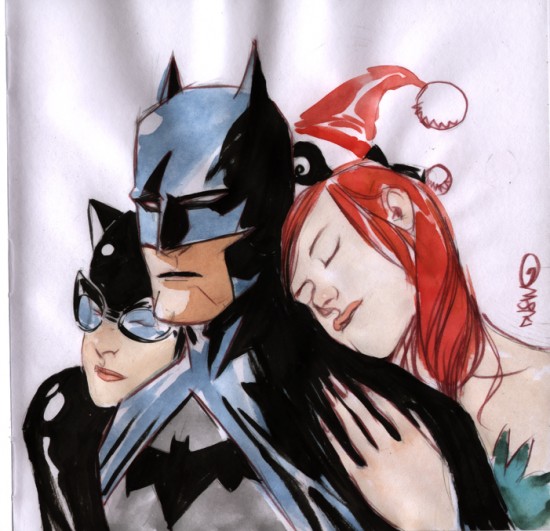 Artist Dustin Nguyen imagines a more pensive Batman with this piece, I Didn't Choose the Life... It Chose Me. Thanks to Geek Tyrant.
The Dark Knight Rises prologue that will be on IMAX prints of Mission: Impossible Ghost Protocol (first reported here on /Film) will be rated PG-13 for "some violence." Thanks to Coming Soon.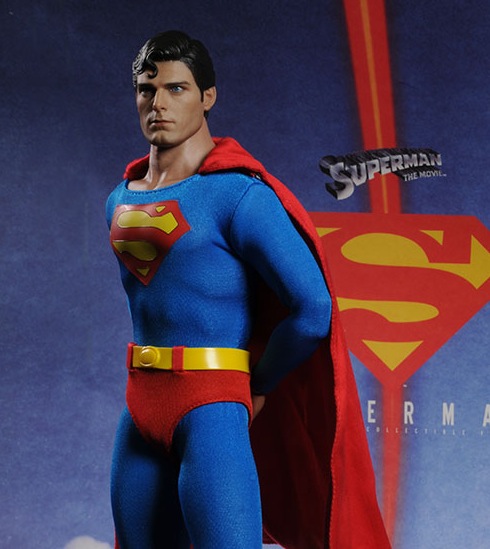 Captain Toy has a review of the gorgeous Hot Toys Superman that's finally being release.
The Batman themed downloadable game, Gotham City Imposters, will be released in January. The official site has more info.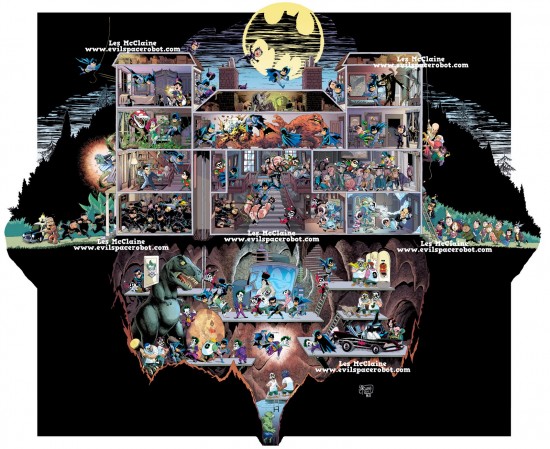 Les McClaine's Batman print, Mayhem at the Manor, is now on sale. Limited to 250, pick one up quick. Thanks to Super Punch2
Due to the amount of graphics and images included in Superhero Bits, we have to split this post over TWO pages. Click the link above to continue to the second page of Superhero Bits.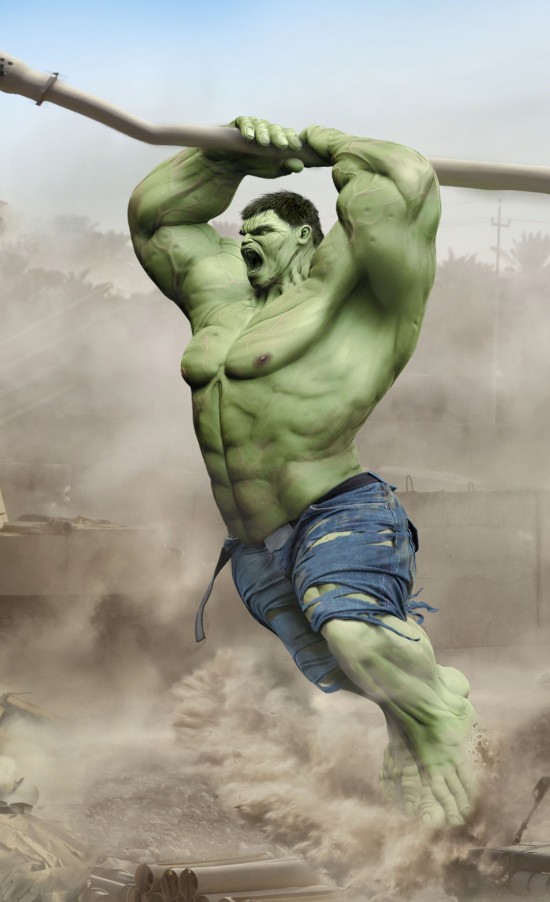 Hulk wow. Coolvibe posted this piece by Damir Martin.
IGN spoke to Amy Adams and asked her if she'd studied previous versions of Lois Lane for her performance in Man of Steel.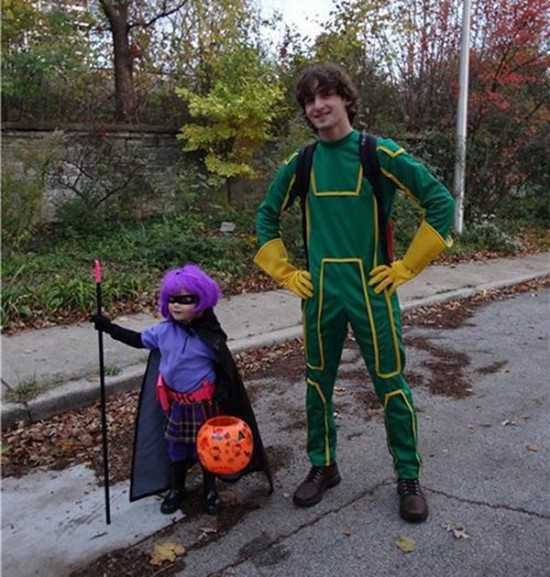 I wonder if the little girl has seen the movie. Thanks to Superheroes (via Fashionably Geek).
Henry Cavill spoke to Examiner (via CBM) about eventually being an action figure as Superman in Man of Steel:
I met the guy who is making the action figures the other day, and it was an absolutely wonderful experience, but I was absolutely stunned by the whole experience, too [...] I was shaking hands with a guy who is making a toy out of me. I don't think there's any shame in being really excited about it. It's mega-weird, but as long as you don't get too wrapped up in it, it's great. And you know, I don't want it to end.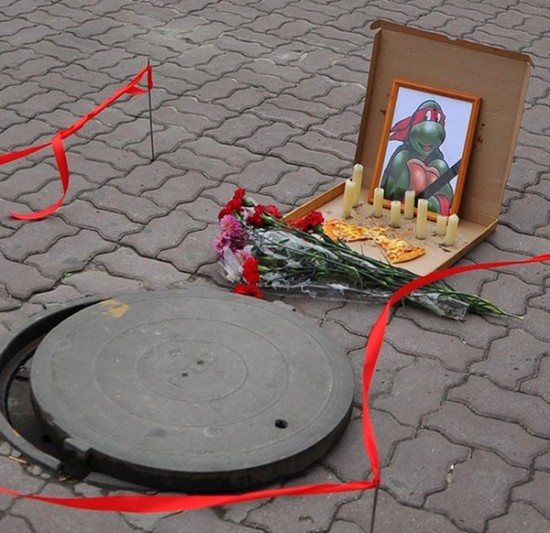 This is a piece of street art all of us can get behind. RIP Raphael. Thanks to Nerd Approved.
io9 came up with a list of 10 individual issues of comics that prove you can tell a full story in one issue.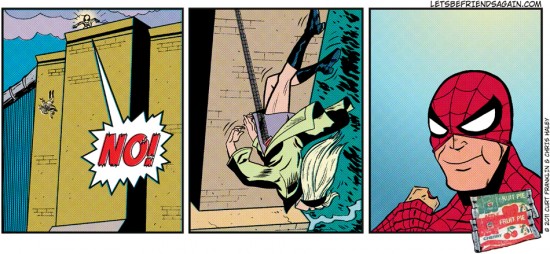 This comic by Curt Franklin and Chris Haley is all kinds of funny. Head here to read their thoughts.
THE FINAL BIT IS A SPOILER FOR THE DARK KNIGHT RISES. PROCEED WITH CAUTION.
3.
2.
1.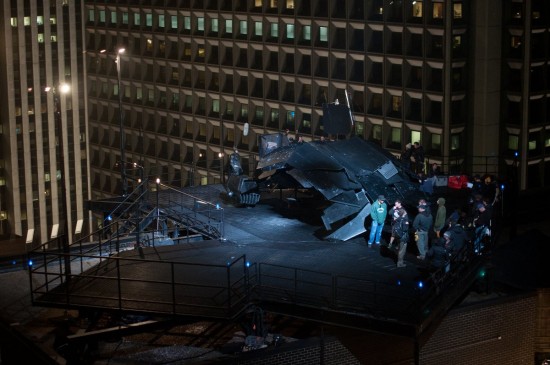 Movies.com posted a photo last week of The Dark Knight Rises crew on top of a skyscraper with the Batwing and now that piece has been shot. Comic Book Movie has more info on the above photo. Zoom in to see Bats himself. Also, they came upon a call sheet which refers to the Batwing as simple "The Bat."