'Haywire' Trailer #2: Gina Carano Destroys Michael Fassbender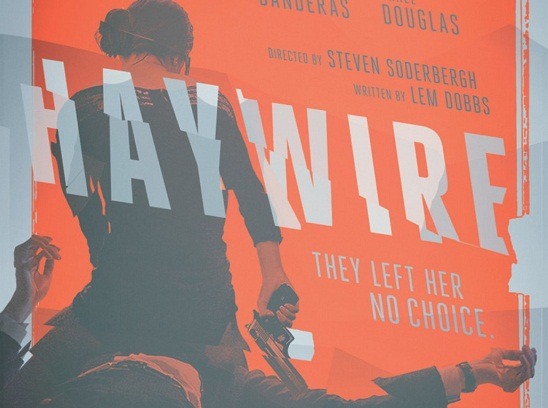 Relativity Media unveiled Steven Soderbergh's action movie Haywire this past weekend at the AFI Fest, to mixed/positive reviews. The idea behind the movie is that Soderberg saw MMA fighter Gina Carano in action, and wanted to build a movie around her. He and screenwriter Lem Dobbs (The Limey) came up with a story about a betrayed covert ops specialist out for revenge, dropped Carano in the middle and surrounded her with actors like Channing Tatum, Ewan McGregor, Antonio Banderas, Bill Paxton, Michael Douglas and Michael Fassbender.
The trailers we've seen so far tried to balance action, dialogue, tension and character, but this new trailer basically goes all out for action. Consequently it looks great.
There's a nice almost-romantic setup here and then some real asskicking goes into motion. Word is that all the actors did their own stunts, and Carano is certainly doing her own work. The general response is that, as an actor, Carano is outclassed by everyone with whom she shares a scene. But dramatic power is only a small part of why I'd want to watch Haywire, and if the action is as good as it looks I'd call this one a success.
EW premiered this trailer, and Michael Fassbender explained the scene that opens the trailer:
He makes his first maneuver on her at the door, and it should be a quick kill but it all goes wrong. And then it's a matter of finding anything, something hard or that has a sharp edge. It's an anything goes type thing. These fights are messy... I was just focused on keeping it together, and not getting clocked and not hitting Gina, though she would be able to take it a lot better than I would.
The official synopsis:
In Haywire, an electrifying tale of espionage and betrayal, a female covert ops specialist (Carano), who works in the deadly world of international operatives, strikes back after discovering she's been double-crossed by someone close to her in the agency.