Universal Taps A New Screenwriter For 'Asteroids'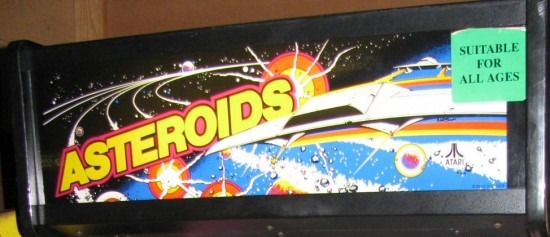 Briefly: In 2009 Universal and Atari partnered to begin the process of developing a movie based on Asteroids, one of the very earliest classic arcade video games. (Or, more properly, Universal won an auction to the rights and Atari took the studio's money.) There is no story in the game at all — players control a small ship that has to blast its way to safety (which never comes) through a field of giant asteroids.
Appropriately for a big sci-fi film with little story, Roland Emmerich was loosely attached to Asteroids for a while, but ultimately passed and decided to make Singularity for Sony instead. But Universal is going forward with the movie, and has just hired Evan Spiliotopoulos (Pooh's Heffalump Movie, Battle for Terra, and perhaps most crucial, some work on Snow White and the Huntsman and Wanted 2) to write a new draft.
All we've got with respect to plot is that the movie might feature " two estranged brothers that must team up to save Earth from an alien race." That seems like it came out of the Matt Lopez draft that got things moving at Universal. [THR]