Brett Ratner Plans 'Last American Virgin' Remake, Sells 'Mother's Day' Remake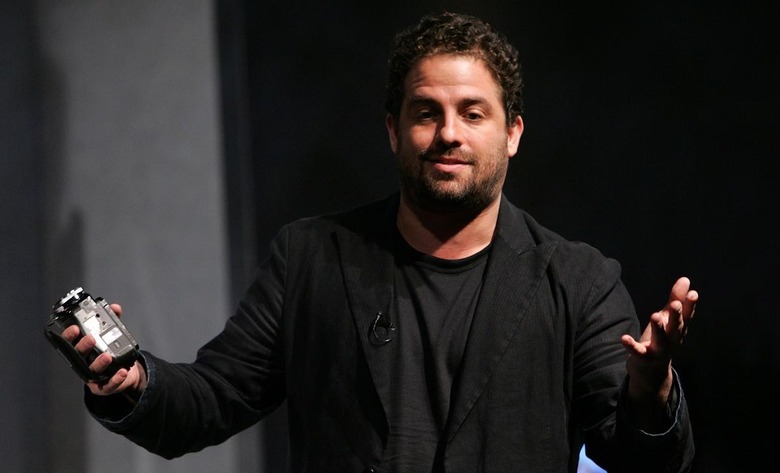 Entertainment news over the past week has been dominated by one facepalm-worthy Brett Ratner remark after another, finally resulting in his stepping down from his Oscar-producing gig. But there's no need to worry — everyone's favorite walking PR blunder is doing just fine, with one '80s remake in the works and another one about to hit theaters after a long delay.
In the midst of that Howard Stern interview during which he bragged about sleeping with a young Lindsay Lohan, Ratner also revealed his plans to remake the 1982 teen sex comedy The Last American Virgin. Meanwhile, the Ratner-produced Mother's Day, a remake of the 1980 Troma film, will finally be getting a North American release next year. More after the jump.
Or, if you're Ratner, for its eye candy. The filmmaker expressed his affection for the teen classic in what has to be the most Ratnerian terms possible. "[Virgin actress Diane Franklin] was so beautiful, curly hair, gorgeous eyes," he told Stern. "I was twelve years old [and] I think I jerked off to her at least two hundred times." Ratner did not reveal whether he plans to direct or simply produce the project.
As for Mother's Day, horror fans may recall that the picture was actually completed some time ago and even screened at Fantastic Fest 2010, but never got a proper U.S. release due to an earlier distribution deal with Gigapix falling apart. Happily, Anchor Bay Films has now picked up the distribution rights to the Troma remake with an eye toward releasing it next Mother's Day (May 13, 2012).
Directed by Darren Lynn Bousman (Saws II, III, and IV) and starring Rebecca DeMornay, Jaime King, Deborah Ann Woll, and Shawn Ashmore, the horror flick revolves around three bank robber brothers, their sister, and the sadistic matriarch (DeMornay) at the head of the family.