Casting Bits: Jake Abel In 'The Host', Luke Grimes In 'Taken 2', Sean Astin, Taryn Manning And Kevin Pollak In 'Napa'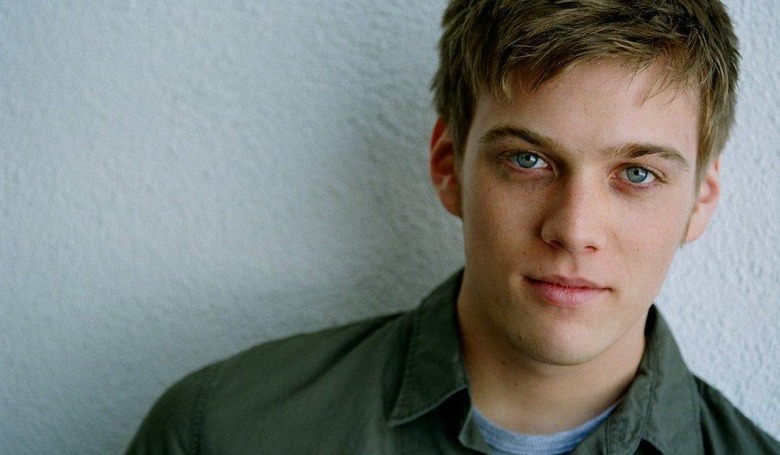 With Saoirse Ronan already locked in for Andrew Niccol's The Host, the search is on for two handsome young lads to play the male leads. Jake Abel has just been selected for the part of Ian, beating out several competitors including Dane DeHaan (The Place Beyond the Pines), Thomas McDonnell (Prom), and Augustus Prew (Charlie St. Cloud). Abel, who's still negotiating his deal, has worked with Ronan once previously on Peter Jackson's The Lovely Bones. More recently, he's also starred in Percy Jackson & the Olympians: The Lightning Thief and I Am Number Four.
Based on a novel by Stephenie Meyer, The Host revolves around a woman named Melanie (Ronan) whose body is possessed by an alien parasite named Wanderer. Ian is a human who initially attacks Wanderer, but eventually falls in love with her. The other major mail character, that of Melanie's boyfriend Jared, is still being cast; Liam Hemsworth (The Hunger Games), Kit Harrington (Game of Thrones), Jai Courtney (One Shot), and Max Irons (Red Riding Hood) are among the contenders for that part. [Deadline]
After the jump, Taken 2 adds another newcomer and Rose McGowan gets some company in Napa.
The new movie will see retired CIA agent Bryan Mills (Neeson) and his ex-wife (Janssen) taken hostage by the vengeful Murad, who happens to be the father of one of the kidnappers Mills offed in the first film. Where the last one saw Mills rescuing his daughter Kim (Grace) from the clutches of evildoers, this time around it'll be up to Kim to save her parents from Murad. Grimes will play Kim's love interest, who may be able to help get her parents back. The film is scheduled for an October 5, 2012 release. [Variety]
The cast of Napa, the directorial debut of writer-producer Michael Kerr, has just gotten some significant additions. Sean Astin (The Lord of the Rings), Kevin Pollak (Red State), Johnathon Schaech (Takers — not to be confused with Taken), and Taryn Manning (Hustle & Flow) have joined previously announced star Rose McGowan in the romantic thriller, about a woman who comes back to her hometown after three military tours in Afghanistan. Upon her return, she becomes sheriff of her California hometown. The indie is shooting now in Napa Valley. [Variety]