New 'Hunger Games' Image Shows Jennifer Lawrence The Archer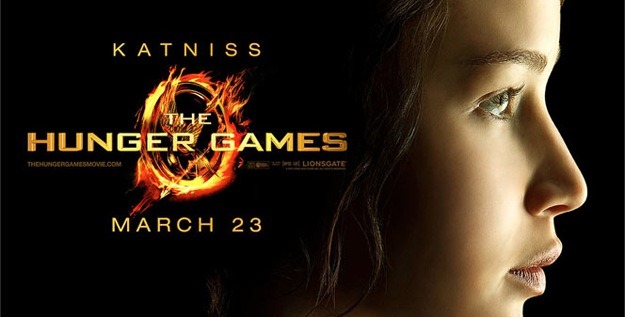 Sound the alarms! It's been almost two weeks since we posted anything about The Hunger Games! Thankfully, a new image from the film has surfaced and you can once again breathe easy.
In all seriousness, Gary Ross' film about a dystopian future where children are forced to kill each other for sport is getting closer and closer to its March 23 release and you get the sense Lionsgate is getting ready to let the flood gates open. Trailers, clips, and cast interviews will all arrive sooner rather than later. This new image – of star Jennifer Lawrence wielding her character's patented bow and arrow – is only the beginning. Check it out after the jump.
Thanks to Business Insider (via Collider) for the heads up.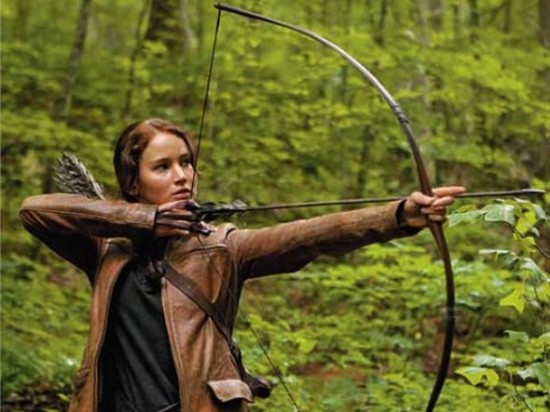 That's Jennifer Lawrence, obviously, as Katniss Everdeen, the star of Suzanne Collins' Hunger Games. In the film, she and fellow poor teen Peeta (Josh Hutcherson) are the two kids chosen from their district to compete in The Hunger Games, a televised battle to the death between twenty-four kids where the last one standing gets a lifetime of rewards. The others all end up dead. The film also stars Woody Harrelson, Elizabeth Banks, Liam Hemsworth, Donald Sutherland, Stanley Tucci, Lenny Kravitz and many more.
While I joked around about the film at the top, the truth of the matter is the books are entertaining – I'm a fan – and I'm excited for the film. I hope Ross pulls off something special. The image in question here is actually pretty significant, too, because Katniss is a master archer in the film, so it'll be cool to see how well Lawrence pulls that off.
Are you ready for the Hunger Games marketing machine to kick into full gear?