New Images: Robert Pattinson And Sarah Gadon In David Cronenberg's 'Cosmopolis'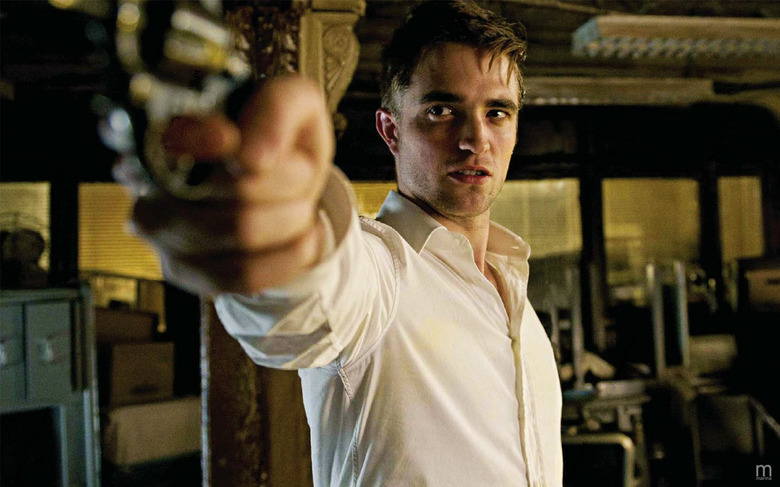 Most of us haven't yet had a chance to see David Cronenberg's new movie A Dangerous Method, but the director is already wrapping up yet another film: an adaptation of the Don DeLillo novel Cosmopolis. Robert Pattinson stars in the film as a young billionaire whose journey across Manhattan over the course of a day proves... eventful, at the very least. Sarah Gadon plays his wife, and there are new images of both, below.
The Cosmopolis cast also includes Kevin Durand, Jay Baruchel, Samantha Morton, Juliette Binoche, Paul Giamatti, and Mathieu Amalric.
If you're looking for possible spoilers, or just want to know how the story of a man traveling across town in his limo fits into Cronenberg's interests, check out a report on the final day of shooting. I didn't read the whole thing because I am a bit wary of spoilers (I haven't yet read the source novel) but I did notice an instances or two of the word 'hallucination,' which is basically all I need to see to imagine how this becomes a Cronenberg story.
There's no release date at this point for the film, but we can expect Cosmopolis to hit either Cannes or Toronto in 2012 and distribution should follow from there. [CosmopolisFilm]