Stephen King Novel 'Rose Madder' Set For The Screen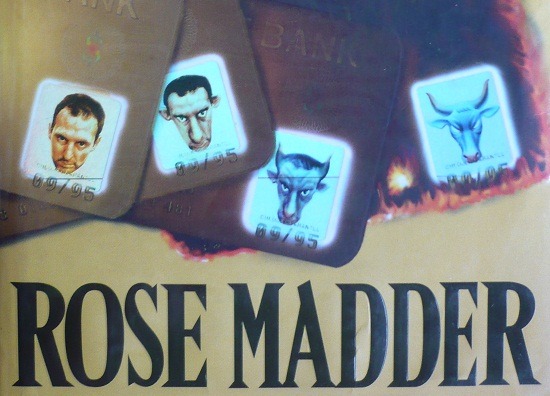 One of the Stephen King novels to elude the forces of film adaptation has been Rose Madder, which combines phantasmagoric fantasy and spousal abuse in a way that is very characteristically King, and seemingly rather difficult to put on the screen.
That is changing now, as the 1995 novel is part of a trio of film projects announced at the American Film Market by Palomar Pictures (Brothers, Killer Elite) and Gosvenor Park. The companies will team to remake French heist movie Joseph and the Girl, Norwegian film Elling, and to bring Rose Madder to the screen.
Variety says that Naomi Sheridan (co-writer of In America and daughter of director Jim Sheridan) has scripted Rose Madder and that the film is targeted to shoot within the next year and half.Rose Madder follows a woman who leaves her evilly abusive husband after years of being beaten. She sets up a new life with the help of a women's shelter. The fantasy aspect comes via a painting she falls for, and into which she is able to travel. Seeing as Palomar is continuing a relationship with the Sheridan family after Brothers, this is the point where I'll wonder if Jim Sheridan might end up directing. This is what Publisher's Weekly had to say about the novel:
Relentlessly paced and brilliantly orchestrated, this cat-and-mouse game of a novel is one of King's most engrossing and topical horror stories. At the center of the action is heroine Rose McClendon, a battered wife who starts life anew by leaving her police officer husband, a consummately cruel man depicted by King as a paragon of evil. Crowded with character and incident, the novel builds to a nearly apocalyptic conclusion that combines the best of King's long novels?the breadth of vision of The Stand, for example?with the focused plot and careful psychological portraiture of Dolores Claiborne. The story of Rose's joyous growth from tortured wife (her persecution gruesomely but realistically portrayed) to independent woman alternates with the terrifying details of her husband's deliberate pursuit to create unflagging tension. The book is a phantasmagorical roller-coaster ride, peopled by a broad array of indelibly characterized men and women and fueled by an air of danger that is immediate and overwhelming.
Variety also notes that Killer Elite director Gary McKendry will direct and co-write (with Matt Sherring) the remake of Joseph and the Girl, which will shoot in March. Expect some casting for that soon. The original is about " a man getting out of jail where robberies got him locked up for 20 years. He goes to live in the house of his ex-cellmate who died in prison and left behind his daughter, who's a swindler."
And Elling, "based on Ingvar Ambjornsen's novel "Blood Brothers" about a man in his 40s and his struggle to function normally in society," will be remade as Elliot with a script by Jay Roach, Larry Stuckey and Tom McCarthy.