First Look And Synopsis: Bradley Cooper, Jacki Weaver, And Robert De Niro In 'The Silver Linings Playbook'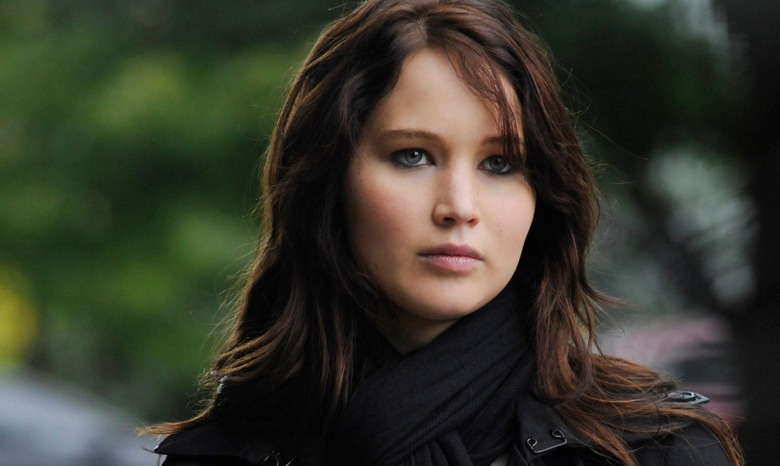 Bradley Cooper first broke out playing a moneyed douchebag in Wedding Crashers, and then went on to cement that fame playing a somewhat less moneyed douchebag in the Hangover franchise. But he's obviously been working on branching out, landing a string of interesting roles including the lead in David O. Russell's The Silver Linings Playbook.
Based on a book by Matthew Quick, the comedy sees Cooper playing a high school teacher who returns home after a stint at a mental institution and sets about trying to woo back his wife. The character is miles away from his usual parts — for one thing, he's apparently the kind of guy who has no shame about donning a garbage bag in public. After the jump, check out the first images and read the synopsis from the film.
[Images removed]
And here's the synopsis:
Adapted from the best-selling novel by Matthew Quick, THE SILVER LININGS PLAYBOOK is a touching, one-of-a-kind comedy about love and second chances.
Pat Peoples (Bradley Cooper) is a man always trying to look on the bright side of life – the title of the story takes it's name from the expression that "every cloud has a silver lining." Released from the hospital after losing his wife to another man, Pat believes this age-old adage is just the ticket to trying to win her back and get his life on track. Trying to remain resolutely undiscouraged, Pat moves back in with his parents and devotes himself entirely to becoming the man his wife always wanted him to be. But it's an uphill battle. Until Pat meets Tiffany (Jennifer Lawrence), a beautiful young woman whose life also has not turned out the way she wanted. Together, the couple will try and navigate through their lives and stay true to who they are, always just one adventure away from a unique friendship, and possibly even love.
The potentially cutesy premise might have me worried if this were another director, but Russell's demonstrated a talent for the kind of offbeat humor that's required here.
The Silver Linings Playbook is currently shooting, with Jennifer Lawrence, Julia Stiles, Chris Tucker, and Shea Whigham starring in addition to Weaver, Cooper, and De Niro.