MGM Acquires 'Where's Waldo?' Rights For Live-Action Film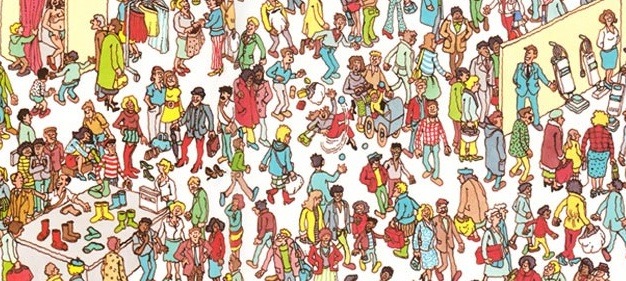 Days after the announcement of a Jennifer Lopez-produced Where in the World is Carmen Sandiego? film comes news that the similarly elusive Waldo, of the Where's Waldo? books, is getting his own big-screen project as well. MGM has acquired the film rights to the Classic Media property, with an eye on producing a live-action "family adventure" about the character. More details after the jump.
Classic Media will produce the picture for MGM, with co-CEO Eric Ellenbogen and Hanford's business partner Mike Gornall executive producing. "Waldo is the most searched-for character in the world," said Ellenbogen in a statement. "With thanks to MGM, fans everywhere will find Waldo in movie theaters with his motion picture debut."
This isn't Waldo's first attempt to journey to the big screen. Both Universal and Paramount have tried in the past to develop films based on the character. Paramount's version would've seen Waldo traveling not just through space but time, as he does in some of the books.
Much as I have fond memories of Waldo from my youth, I'm finding it difficult to get excited about the prospect of the movie. The character's big claim to fame is his ability to get lost in crowds, after all, and while that works for his books, it's not a quality I'd imagine translating well to a narrative feature.
And besides, there's no way this new live-action version could possibly top that fake Werner Herzog reading that hit the web last year. Watch below:
Discuss: Obviously, it is now time to start fantasy-casting this project.