'Goon' Red-Band And Canadian Trailers: Seann William Scott Fights On Ice [Updated]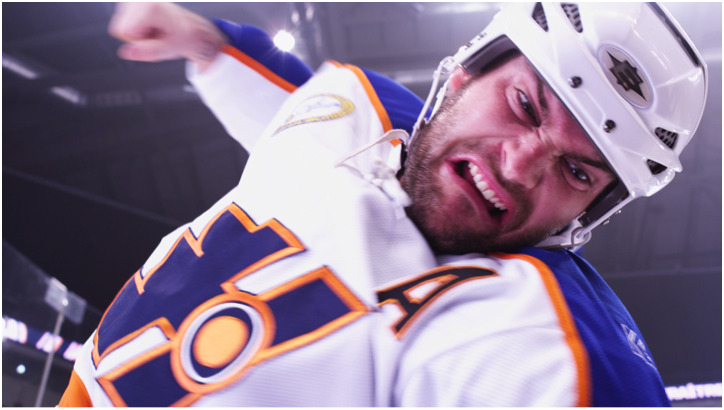 Because film development has turned into a game that is more competitive than most sports, we have dueling pictures brewing for a great many subjects. Hockey is a pretty natural subject for a movie duel, however. The film Goon is the first of two to come out of the gate.
Goon stars Seann William Scott as a bouncer who is recruited for a minor league hockey team based on his domineering fighting skills. Magnet bought the movie for US distribution after it premiered at the Toronto International Film Festival, and we've already seen a Canadian teaser trailer that showed off the movie's basic look and tone.
Now here's the full trailer that will play in Canada; we can probably expect basically the same clip to be released for US audiences with the Magnet logo tacked on. Check it out below.
Update: A red-band US trailer hit today, too, and has been added below.
Thanks to JoBlo for the trailer.
And here's the US red-band version, premiered today on IGN:
So, as you can see, the movie features Liev Schreiber as the glowering nemesis of Scott's character; Alison Pill is a feisty romantic interest and Jay Baruchel, who co-wrote with Evan Goldberg (Superbad co-writer), shows up as the host of a hockey show and Scott's friend. The film is inspired by the book Goon: The True Story of an Unlikely Journey into Minor League Hockey, written by Doug Smith and Adam Frattasio.
(And, for what its worth, Kevin Smith has said that there are few real similarities between his script for Hit Somebody and this movie. Both are about hockey, but that is where he says the resemblance ends.)