Jessica Chastain May Play Princess Diana In 'Caught In Flight'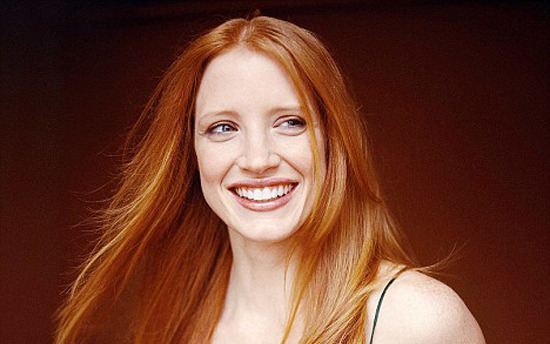 Quite a few big possible projects have already come out of the American Film Market (AFM) over the past week, and here's one more: Jessica Chastain, who has made quite a mark in 2011 thanks to The Tree of Life, Take Shelter, The Help and The Debt, is set to play the late Princess Diana in Caught in Flight. The film would be directed by Oliver Hirschbiegel (Downfall, The Invasion) if it goes forward based on the script by Steven Jeffreys (The Libertine).
But this is not to be a run of the mill portrait of the Princess, but a story of a secret affair she had with a surgeon. Caught in Flight isn't going to be the most flattering Diana tribute.
Thompson on Hollywood says the film is about Diana's post-divorce affair with Dr. Hasnat Khan, a respected Pakistani surgeon who was called the "love of her life" by Diana's friends.
Diana met the doctor in 1995 and their relationship lasted for two years; he broke it off. The secrecy of their affair was based more in his own personal life than her public one: he is a private man who reportedly did not want to suffer the media exposure that would be the result of a public relationship with Diana, and was pressured by his family to marry a Muslim woman.
The TOH piece says that those who have read the script "say that the late Princess is not cast in a particularly favorable light; she is shown as a damaged person who stalks the doctor after he ends the affair."
As Anne Thompson mentions in her report on the film, a lot of the stuff announced at AFM doesn't get made; announcements like this are essentially a statement of intent, but financing still has to come together. If things do work out, Caught in Flight would shoot in March 2012 in Pakistan, Angola, the South of France and Paris.