This Week In Trailers: We Need To Talk About Kevin, Oslo, August 31st, Hugh Jackman, Back On Broadway, Wreckers, Special Forces, Holy Rollers: The True Story Of Card Counting Christians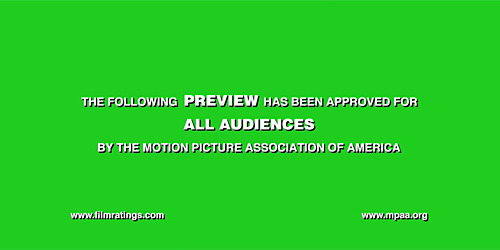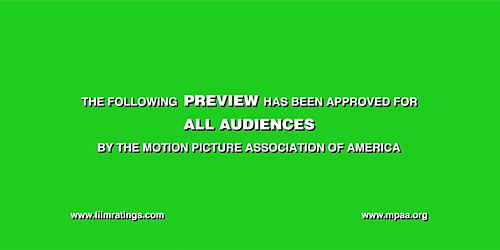 Trailers are an under-appreciated art form insofar that many times they're seen as vehicles for showing footage, explaining films away, or showing their hand about what moviegoers can expect. Foreign, domestic, independent, big budget: I celebrate all levels of trailers and hopefully this column will satisfactorily give you a baseline of what beta wave I'm operating on, because what better way to hone your skills as a thoughtful moviegoer than by deconstructing these little pieces of advertising? Some of the best authors will tell you that writing a short story is a lot harder than writing a long one, that you have to weigh every sentence. What better medium to see how this theory plays itself out beyond that than with movie trailers?We Need To Talk About Kevin TrailerThe French had a crack at this, now us Americans have a shot.
Director Lynne Ramsay certainly has a distinct way of telling a story if you have seen 2002's Morvern Callar and had some kind of reaction to it. Both written and directed by Ramsay, Callar still stands as one of those rare delights where art was able to trump commercialism. It was like reading a well crafted book that wasn't out to sell millions of copies, just out to tell its story. It was simple, direct, biting, and completely engrossing.
Almost a decade later, it looks like she's gotten away with it again.
The French trailer, not to say that it wasn't a great representative sample of the movie on the whole, wasn't at all deficient in any way but I like this version for its cheekiness. It's opening with Buddy Holly's "Everyday" belays the real spookiness of a narrative that doesn't relent with showing us what happens when a mother is in a constant state of frustration/anxiety over her child.
Again, in this version, we don't know why she seems like a mother who can't understand her child or why no one else seems to have a problem like she does but it's frightening to see the story move from the boy being mischievous to the boy possibly becoming a sociopath. John C. Reilly makes a great dad who seems aloof and unsympathetic to the plight of the mother who seems adrift but what makes this trailer so effective is that it never lets on as to why her boy seems to have it in for her or what it is that Kevin does that is so damn sinister.
The pull-quotes are evenly placed and help ballast an already good preview. The positive reinforcement is good as you're then left to try and piece together what could possibly be driving mom over the edge. I'm both afraid and unsure what to expect.
Holly Rollers: The True Story Of Card Counting Christians Trailer
It's hearing about these kinds of movies that get me giddy.
Director Bryan Storkel has an interesting pedigree. For years he was director of Tom Green's House Tonight and has had a hand in comedy especially the phenomenally engrossing series Beef Baloney. Seriously, just check out a snippet of this lo-fi series and tell me that you aren't entranced by its allure.
This trailer, though, gets right to it with the shaky footage of a religious diatribe that rails against gambling and then of the Midwest-looking couple who seem all nice and sweet, reflecting on their young son who they felt was going to grow up following a righteous path.
And that's when the Depeche Mode song kicks in.
This and The Devil's Double are now two for two with regard to best use of "Personal Jesus" this year because both take advantage of that ditty's subtext. It launches the narrative forward quite nicely as we get to the fast and quick about what these hustlers were up to. Led by the overriding thought that these card counters were doing it for noble purposes you can't help but feel sympathetic when one of the guys at around the forty second mark chimes in and says what they were doing was simply liberating the money from those of ill repute. Makes enough sense to me, and God love 'em for having the gumption to form an alliance with one another and make a go of it. I was hooked.
"Anyone who seriously wants to be a disciple of Jesus should learn blackjack."
These guys who went into casinos with the intention of bilking them for all they're worth aren't just interesting because of their faith but, honestly, it's the size of their balls that makes me sit in awe watching this thing. By the end it's just an easy thing to go from mild interest to full-on "I've just got to find out what happens." That, to me, is all the yard stick I need. A trailer that gets it all right.
Wreckers Trailer
Director D.R. Hood has exactly one credit to his name and this is it.One of the things that is so remarkable about the trailer is how gentle it is. There isn't much fanfare, bombast or explosiveness but that's fine. This seems like a movie that wants to pop with its story and it wastes no time to establish what it is that will be driving the drama.
It seems to be a familial story of brothers who have a different kind of relationship, one where violence isn't foreign, but everything is opaque. We aren't let in on knowing what it is that drives these two boys, nor how it is affecting the life of the wife who is caught in the middle.
I wish I could parse out what it is that is going on here but I haven't a clue. I don't know who is to blame or what causes the outburst that we get near the tail end of this thing but it's certainly interesting to see whether this film is more of an intense burn between siblings or if it's able to carry the weight of its pain and misery and stretch it to the length of a full feature.
Oslo, August 31st Trailer
You never know what you'll get when it comes to movies about writers but Joachim Trier is going the rehab route with this one.
The trailer is pretty calm as we're introduced to our protagonist through a very quiet voice over. The Cannes logo makes an appearance before we see our man slip underneath some water. Whether he was planning on committing suicide or if the strained violins in the background just want to convey a sense of pain and misery I'm not entirely sure.
However, as we see our guy mix and mingle with hipsters there is a mix of sadness and hopefulness. He's clearly despondent and I'm not entirely sure this movie will end with nothing less than a single gunshot wound to the head but as he talks about feeling lonely I feel sorry for the guy. It's nothing more than fictional construct but it's done so well here. Trier does a good job in not only showing this movie to be as natural looking as possible but the quotes that come flooding in do well to shore up the notion that this isn't a movie to be missed or overlooked.
The trailer doesn't compel you to see the movie as much as it does try to show the emotional core of this story. Where it wouldn't work for many movies out there, this is the exception that proves there is something to letting something breathe, letting it just sit out there. It's a story that I can easily see getting entrenched with, suicide or no.
Special Forces Trailer
French special forces? Really? Were these the guys in charge of the fromage supply?
I joke because this looks like a really fun night at the Redbox. Directed by first time filmmaker Stéphane Rybojad but starring the scintillating Diane Kruger the first twenty five seconds of this trailer are excellent.
We have Kruger as a French journalist kicking off this thing, the music reminiscent of something we would have got off the Black Hawk Down soundtrack, as she navigates a middle east backwater when all of a sudden a gun battle breaks out. It's phenomenal from the stand point that we have such an extended scene and a glimpse into some solid violence.
The actual fun, it seems, is when the extraction team comes in, one of them being Denis Menochet who kicked off Inglorious Basterds so wickedly, and even Djimon Hounsou gets buck wild with a semi-automatic. I don't know what part of my reptilian brain responds so well to this kind of film but after Kruger is freed from captivity and they're all trying to walk out of the desert where they've been dropped it takes a certain unique turn.
Apart from the hoards of angry Taliban who are hot on the trail of this special forces team, which brings with it all the usual tropes of the American action film, we have Kruger who smacks one of the soldiers. There's a certain shock value to this as I don't think any one of our boys would stand for this, yet it's all very European and acceptable. I find it amusing.
The leader of the group isn't stoic by any means as he's cracking wise and at one point he yells out how scared he is. I was both thrilled and floored at how different this feels from the kind of action film I'm used to. The trailer does a more than acceptable job in selling a fun story and fun ride so now I'm curious how these nuances change the tenor of a movie where it's not all guts, guns and bravado.
Hugh Jackman Back On Broadway Trailer
This is listed as a teaser for Hugh Jackman's triumphant return to Broadway. If that's the case, it's best to stay away.
Now, some of you will have an issue of seeing a ripped Jackman popping from out of his billowy white, cottony shirt but this is how I found out about the man. After hearing who was going to play Wolverine in the first X-Men film I bought his theater company's production of Oklahoma. To be honest, his rendition of "Oh What A Beautiful Morning", above, is something that's pretty remarkable. As a sales vehicle, the one clip from that show does a lot more to showcase why you would want to pay more than $100 a ticket (I checked) to see something that ought to be a good night of standards and reprisals of roles he's done so well?
As it is, this is a miserable marketing effort that does little to convince me that the guy who I never heard of a decade plus ago would be worth plunking down some serious coin in seeing. They ought to have integrated clips of Hugh's high points, the roles he's played that have proven the guy is really multifaceted. As it is, though, this has all the power of a squirrel queef.
I guarantee, though, if you like musicals and are a fan of Oklahoma the above clip will stay in your head for a long while. The charisma that man has is undeniable.
Nota bene: If you have any suggestions of trailers to possibly be included in this column, even have a trailer of your own to pitch, please let me know by sending me a note at Christopher_Stipp@yahoo.com
In case you missed them, here are the other trailers we covered at /Film this week: