Eighteen Films Eligible For 2011 Best Animated Oscar Mean Five Nominees Possible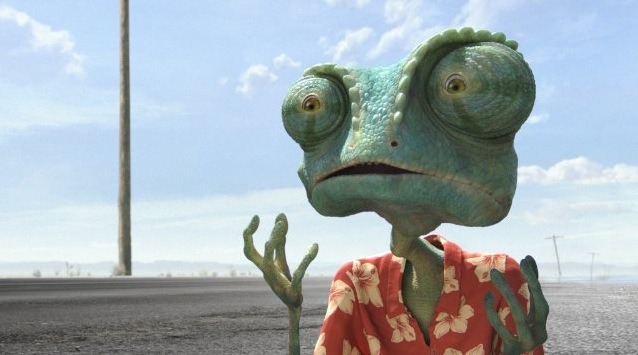 In 2010, only 15 films were eligible for the Best Animated Film Oscar. Under the current rules, at least 16 films have to be eligible to have more than three nominees and this year that's looking likely. Eighteen films have been deemed eligible to be nominated for Best Animated Feature at the 84rd Annual Academy Awards and it's a very crowded field. Pixar usually is a sure thing but as their film, Cars 2, underperformed – at least in Pixar terms – that leaves the door open for movies like The Smurfs, Rango, Puss in Boots and Mars Needs Moms. Well, maybe not that last one, but it's eligible.
After the jump see the full list of eligible animated films and predict which five will get the nomination come January 24, 2012.
Here are the 18 films eligible to be nominates for Best Animated Film at the 2011 Academy Awards.
Hoodwinked Two! Hood Vs. Evil
Alvin and the Chipmunks: Chipwrecked
Several of those films are not out yet and the final four on the list are foreign so I don't really know much about them. With that said, it's time to hypothesize.
At least one of the foreign films will be nominated and, based on the title alone, I'm going say it's Wrinkles. After that Cars 2 will still be nominated, I'd say Rango is a lock and from there things get difficult. Everyone loved Winnie the Pooh, The Adventures of Tintin is a Steven Spielberg movie, Kung Fu Panda 2 and Puss in Boots are above average and The Smurfs was a run away blockbuster. Plus, Arthur Christmas, Happy Feet Too and maybe even Chipwrecked could all be good. Out of that group, I think Tintin makes it in on its name alone and then Puss in Boots sneaks in as a dark horse.
So, if the nominees are Wrinkles, Cars 2, Rango, Tintin and Puss in Boots, I think Rango triumphs. It's the most quirky, has huge names attached and reached a wide audience from kids to adults.
What do you think will happen? Are there any snubs already? We'll find out first on January 24 with the nominations and then again on February 26 when the Oscar is handed out.
Source: The Hollywood Reporter