Darren Aronofsky Will Direct A Video For Lou Reed And Metallica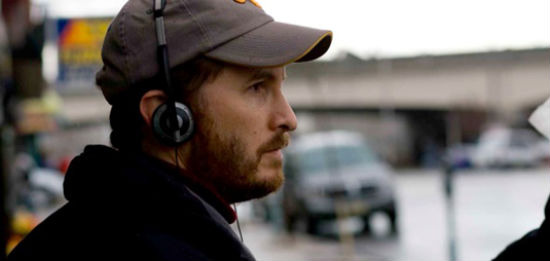 Metallica has worked with some pretty impressive people in the film and art world. Just as quick examples, photographer and filmmaker Anton Corbijn has been instrumental in creating the band's visual image for more than a decade, and the band's first music video, for the song 'One,' was co-directed by Bill Pope, now better known as the cinematographer for Sam Raimi, the Matrix films and Scott Pilgrim.
And while the latest Metallica record, Lulu, made with Lou Reed, is... a difficult listen, to say the very least, the band's next video might be a real visual treat, because it will be directed by Darren Aronofsky and shot by Matthew Libatique.
AP (via Stereogum) quotes Metallica drummer Lars Ulrich saying,
As if making a record with Lou Reed is not enough, now I get to make a video with Darren Aronofsky, who has been among my very favorite filmmakers since his first movie, "Pi."
(AP also quotes Lou Reed saying he hopes this video might be his own Black Swan, before incorrectly ID-ing Libatique as the cinematographer of all of Aronofsky's features; Maryse Alberti shot The Wrestler.)
The song in question will be 'Iced Honey.' I'm not going to say that's the worst track on the album, because picking a 'worst track' from Lulu is a process that takes a lot of careful deliberation. Here's the track so you can start to think about it:
The really important question here is: what if this video leads to Aronofsky directing that 3D movie that Metallica is reportedly thinking about making? I'm truly excited to see Aronofsky having the free reign to play in a music video context, but I'm not sure how I'd react if things went further.