Superhero Bits: The Amazing Spider-Man, R.I.P.D., The Dark Knight Rises, The Avengers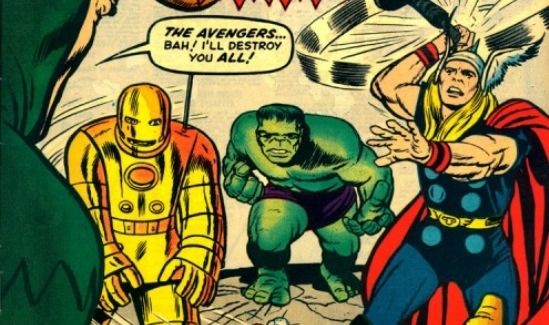 How much did a near perfect copy of The Avengers #1 sell for? Where is The Amazing Spider-Man filming once again? Is an X-Men: First Class sequel being written? How much did Sony sell the Spider-Man merchandise rights for? Want to see an awesome car crash on the set of R.I.P.D.? Read about all this, and see some more spoiler-filled Dark Knight Rises set photos, in today's Superhero Bits.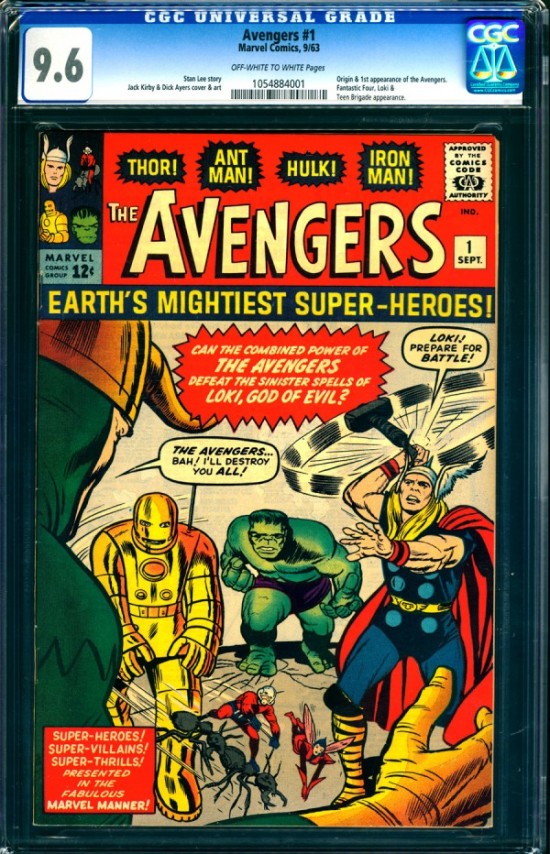 This near perfect copy of The Avengers #1 sold for a record $250,000 according to Bleeding Cool. That's the highest price paid for this comic as this particular one is in the best known condition in the world. Read more at the link.
Marc Webb has more work to do. The Daily Blam reports The Amazing Spider-Man will return to New York beginning November 17 for reshoots. They're looking for men and women with NYPD uniforms to help with the shoot.Topless Robot put up a list of their top 10 songs for supervillains including Powerman 5000's Super Villain. But there's some Simpsons in there and more.
Back to Spider-Man, Forbes reported Sony was forced to sell the merchandising rights for the character earlier this year for about $300 million.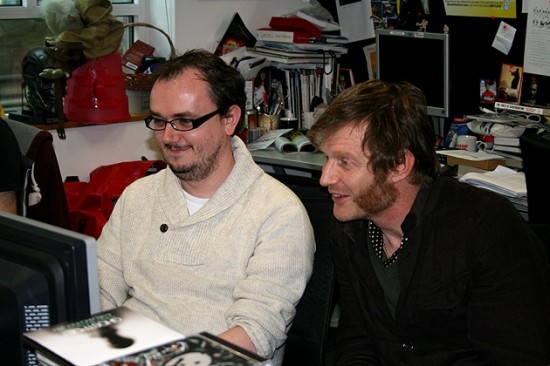 Yesterday we ran a Superhero Bit about Jason Flemyng talking about a possible sequel to X-Men: First Class. In another interview, he made it sound like that sequel was already being written. Did he slip or misspeak? Read the quote from Digital Spy (via CBM) below:
There was a benchmark that they had to hit box office-wise before they could start writing the next one, which they've started. We'll just see how the DVD goes and then fingers crossed I'll be bright red again by next summer.
[EDIT: Simon Kinberg is now reportedly writing the film.]
Original Spider-Man: Turn Off The Dark director Julie Taymor will, in fact, be eligible for a Tony despite the fact she left the show and it's been changed. I sincerely doubt this is going to matter as her show stunk. Thanks to the New York Times.
THE NEXT PAGE FEATURES SPOILERS FOR THE DARK KNIGHT RISES AND R.I.P.D.
Due to the amount of graphics and images included in Superhero Bits, we have to split this post over TWO pages. Click the link above to continue to the second page of Superhero Bits.
Have we posted this before? I know we posted a R.I.P.D. car crash before. But, just in case, here's another one thanks to Comic Book Movie.
There are also some new set photos from the Boston set of R.I.P.D. This one is Jeff Bridges and Ryan Reynolds, there are also some shots of Kevin Bacon at the CBM link.
Patch.com (via CBM) ran a bunch of photos of The Dark Knight Rises shooting in Newark where Marion Cotillard and Morgan Freeman were spotted. It seemed like City Hall was turned into an infirmary of sorts. There's more description and photos at the links.
Another set of Dark Knight Rises set photos were uploaded over on Comic Book Movie. They seem to show Joseph Gordon-Levitt's character talking to a little boy. What does he have to do with anything? There's also rumor of another major spoiler at the link.