RZA, Misty Upham And Anthony LaPaglia Join Quentin Tarantino's 'Django Unchained'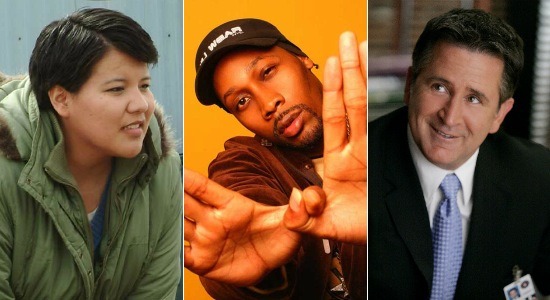 Quentin Tarantino continues to fill his upcoming film, Django Unchained, with a sprinkling of his regulars and a great many excellent actors you'd never expect to play in his universe.
For example he's just cast the RZA, who scored both Kill Bill films for Tarantino, in a small role as a mean slave named Thaddeus. That makes sense. Making less sense, but equally awesome, are the additions of Misty Upham (who held her own against eventual Oscar-winner Melissa Leo in Frozen River) as a bar owner named Minnie and Without a Trace's Anthony LaPaglia as an evil Australian who buys slaves to fight. Both of those actors haven't worked with Tarantino before so they, along with the likes of Jamie Foxx, Kerry Washington, Leonardo DiCaprio, Don Johnson, Joseph Gordon-Levitt, Gerald McRaney and M.C. Gainey, go to show how boisterous, and meticulous, the director is casting every single role in his anti-slavery "Southern." There's more after the jump.
Variety broke the casting news of the RZA and Upham while Deadline broke the news of LaPaglia. In the latter story, the actor revealed his character is the brother of a character that'll be played by Joseph Gordon-Levitt, confirming that previously rumored casting.
In case you haven't been following for the past few months, Django Unchained is the story of Django, a slave (Foxx) who is trained in bounty hunting by a German ex-dentist (Christoph Waltz). The two ultimately seek to free Django's captured wife (Washington) from an evil plantation owner (DiCaprio). Along with all the names mentioned above, Samuel L. Jackson will also be in the mix along with Tom Savini, Dennis Christopher and possibly Kurt Russell and Michael K. Williams. Both have been rumored to have roles.
Filming is set to start fairly soon and we'll finally get to see this epic cast all together spewing Tarantino's pulpy dialogue  Christmas 2012.