'Underworld: Awakening' Trailer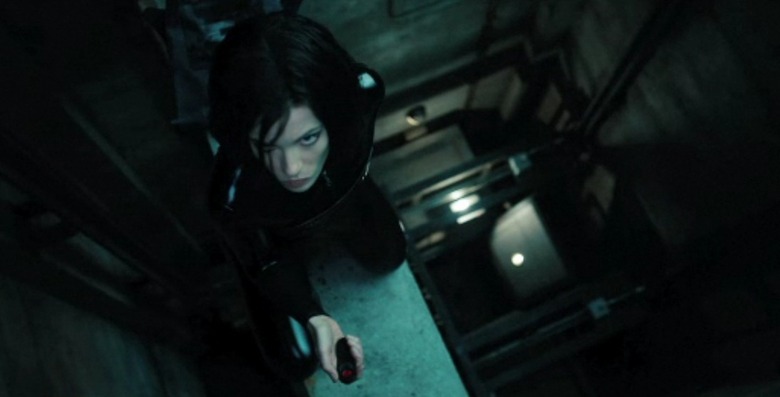 Yep, it's another one. Three years after the last installment, Underworld: Rise of the Lycans, the vampire/werewolf film series not penned by Stephenie Meyer is back for a fourth round with the generically titled Underworld: Awakening. After sitting out most of the last entry, Kate Beckinsale has poured herself back into her skintight leather bodysuit to reprise her role as sexy vampire warrior Selene.
Upon emerging from a lengthy imprisonment in a coma-like state, Selene learns that 1) she has a teenage vampire/Lycan hybrid daughter named Eve (played by India Eisley) — the only one of her kind; and 2) vampires and Lycans are now being hunted by humans. Cue explosions, ass-kicking, many shades of blue, and all the other things we've come to expect from the Underworld franchise. Watch the new theatrical trailer after the jump.
[via Yahoo]
The last 3 Underworld movies haven't exactly been critical darlings, but each has done well enough at the box office to spawn yet another entry. Despite an influx of newcomers — including directors Måns Mårlind and Björn Stein, writers John Hlavin and Allison Burnett and stars Eisley, Sandrine Holt, Michael Ealy, Stephen Rea, and Theo James — Underworld: Awakening doesn't look so very different from any of the earlier films.
The new film hits theaters January 20, 2012 in 3D, IMAX, 3D IMAX, and regular old 2D. At this point in the series, you've probably made up your mind as to whether or not you're a fan of the franchise and already know whether or not Underworld: Awakening is something you're interested in. Plan accordingly.
Here's the synopsis:
After being held in a coma-like state for fifteen years, vampire Selene (Kate Beckinsale) learns that she has a fourteen-year-old vampire/Lycan hybrid daughter, Eve, and when she finds her, they must stop BioCom from creating super Lycans that will kill them all.