TV Bits: HBO's 'Luck' To Get Early Premiere, Plus: 'Alcatraz', Summer Glau, Noah Baumbach, Burt Reynolds, And More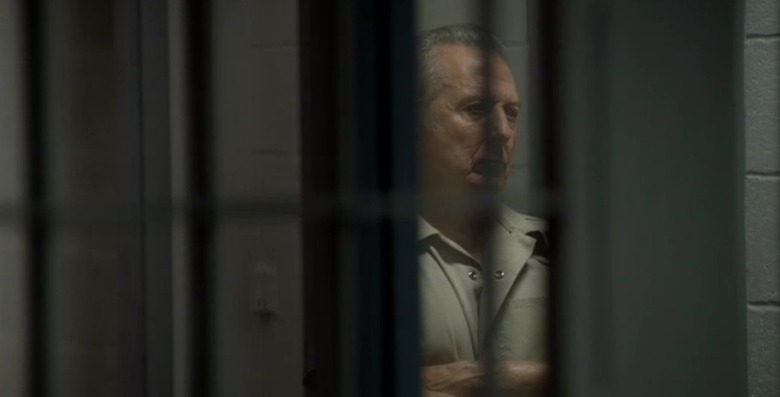 Though the small screen retains an unfair reputation as a lesser medium — think of all the snobby types who'll brag about not owning a television, but would never be so dismissive about books or movies — the truth is that the medium varies as much as any other. Today's TV Bits runs the gamut from highbrow (a literary adaptation on HBO) to lowbrow (a modeling industry reality show on The CW), with plenty of stuff in between. After the jump:
Noah Baumbach's Jonathan Franzen adaptation The Corrections is a go at HBO
HBO will offer an early look at its highly anticipated Luck next month
Fox puts new eps of Alcatraz on hold while it goes back for reshoots
Burt Reynolds signs on to guest star on FX's Archer
Summer Glau joins Tricia Helfer on TNT's Scent of the Missing
The CW announces start dates for its midseason shows
While we're on the subject of HBO: The cable network has shifted the premiere date of its new horse racing drama Luck to a cushy spot on Sunday, December 11, immediately following the Season 2 finale of Boardwalk Empire. The show won't officially launch until January, but the network reportedly hopes to give Luck an early boost by drawing in some of the large viewership it's expecting to get for the Boardwalk Empire episode. The series has some seriously impressive pedigree — it comes from Deadwood creator David Milch and director Michael Mann, and stars Dustin Hoffman, Nick Nolte, and John Ortiz. Revisit the previously posted trailer here. [Variety]
The J.J. Abrams-produced Alcatraz won't be premiering until early next year, but it's already run into a slight rough patch. Fox has put new episodes of the series on hold as it goes back to do reshoots on some of the seven episodes that have already been completed. The additonal filming is expected to take 1-2 weeks, during which the series will stay in continuous production; once reshoots are finished, the cast and crew will transition straight into filming the six remaining episodes of the 13-episode first season.
Starring Sarah Jones, Jorge Garcia, and Sam Neill, the series revolves around a strange island full of mysteries that involve time travel. Read Devindra's glowing Comic-con review of the first episode here. [Deadline]
Stunt casting can be kind of an obnoxious ratings ploy, but when done well it can also provide some truly sublime moments. I'm thinking that this news falls into the latter category. Burt Reynolds has signed on to guest star as himself on FX's Archer, finally giving Sterling Archer the chance to meet one of his biggest heroes — not to mention one of the inspirations for his own character. "I think the only person on the planet who's a bigger fan of Burt Reynolds than me is Sterling Archer," said series creator Adam Reed. Because the series is animated, Reynolds won't actually appear, but instead will lend his voice to a likeness of himself.
The spy comedy show aired the first three episodes of its third season in September, but won't return for its remaining thirteen episodes until January. [Entertainment Weekly]
The premise of TNT's upcoming series Scent of the Missing doesn't sound especially geeky: it's about a K-9 rescue volunteer and her spirited golden retriever partner. But it drew our attention when it cast Battlestar Galactica actress Tricia Helfer in the lead role, and now comes news that Firefly and Terminator: The Sarah Connor Chronicles star Summer Glau has also signed on. I know the project's based on a true story and everything, but are we sure it isn't secretly about robots?
Glau will be playing a newcomer to Helfer's K-9 Search and Rescue team whose good looks and moneyed background belie a surprising toughness. Meanwhile, Daryl Mitchell (Brothers) has been cast as well, in the part of a "wheelchair-bound former military sergeant who serves as the communications technician for the team." Production on the pilot will begin later this month. [Deadline]
With the fall TV season in full swing, The CW has turned its attention to its midseason programming. The network has announced a start date of January 11 for the ninth and final season of One Tree Hill, while freshman reality series Remodeled will be premiering January 18. The Frame, however, will have to wait a little longer to make its debut. The CW has opted to hold the unscripted show for an unspecified date later on, likely in the spring or summer. The move seems to be part of CW's plan to spread out its original programming throughout the year. [Variety]