Casting Bits: Steve Carell In 'Conviction', Ben Kingsley And Jena Malone In 'A Doll's House', Ryan Kwanten And Amy Smart In '7500?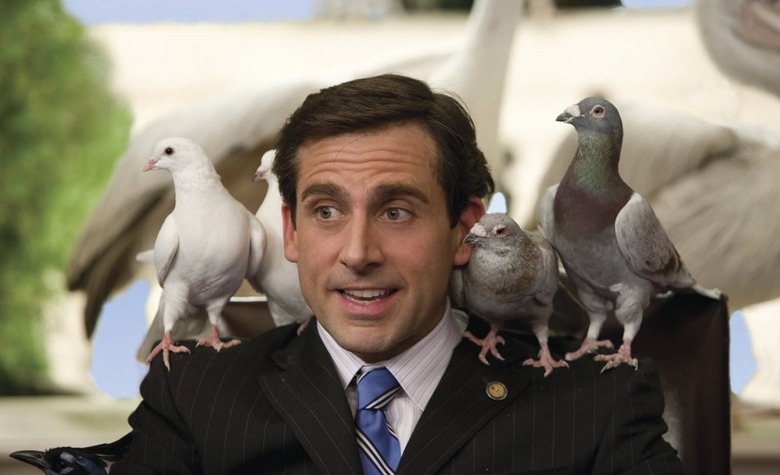 Steve Carell's been doing quite well for himself in his post-Office career. He's already got several films lined up for the next couple of years, including Bennett Miller's Foxcatcher and the magician comedy Burt Wonderstone. Now the latest addition to his slate is Conviction, a heist film which he'll produce and star in. Jonathan Herman's Black List script centers around a convicted bank robber who's forced by the FBI to entrap his former protege.
Which sounds good, except that while Herman's original screenplay had a tone similar to Heat, it's now being reworked as an action comedy in the vein of 48 Hours or Ocean's Eleven. That seems like a pretty major shift, though without having read the script I can't say for certain whether it's a terrible idea. The project has yet to confirm a writer to draft a new version of the script. [Deadline]
After the jump, Ben Kingsley, Julian Sands, and Jena Malone join a classic tale with a zeitgeisty twist, while Leslie Bibb, Ryan Kwanten, and Amy Smart board a flight with some paranormal issues.
Martin will lead the cast as protagonist Nora Helmer, who attempts to leave her domineering banker husband against the backdrop of the current recession. Malone is set to play Nora's friend Christine Linde, while Kingsley will play family friend Dr. Rank. Sand is lined up for the part of Nathan Gynt, who lends money to desperate people. [Variety]
Leslie Bibb, Ryan Kwanten, and Amy Smart have signed on for 7500, a CBS films thriller directed by The Grudge helmer Takashi Shimizu. Written by Lost scribe Craig Rosenberg, the horror film follows a trans-Pacific flight that encounters some possibly supernatural problems en route. Kwanten and Smart will star as a married couple traveling to Japan with two of their friends, while Bibb will play a flight attendant hiding a complicated relationship. Taka Ichise (The Grudge) and Roy Lee (The Ring) are set to produce, with John Middleton and Tracy McGrath executive producing. [Coming Soon]