Home Entertainment Spending Up For First Time Since 2008, Average Movie Ticket Prices Fall 12 Cents To $7.94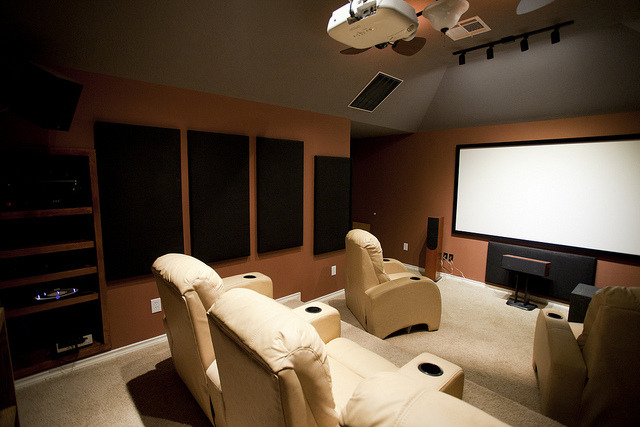 Every few weeks we're hit with trend pieces and editorial rants about the shifting habits of the average American movie watcher. But anyone can form an opinion or cobble together a theory — how do the numbers actually pan out? A pair of new reports have been released that confirm some expected patterns with some cold, hard figures. Americans are indeed spending more on home entertainment, for the first time since the recession took hold in 2008. Meanwhile, the average movie ticket price has fallen as summer's 3D tentpoles make way for fall's more adult-driven fare. More details after the jump.
So what's behind the uptick in spending? Digital rentals and sales have jumped a whopping 56% since last year to $811 million, as subscription streaming services like Netflix and Amazon.com have increased in popularity. Numbers like that suggest that companies still clinging onto the old models may want to get over their reluctance to embrace new technology and accept that streaming continues to take a larger and larger share of the home entertainment market.
As for the theatergoing experience, the National Association of Theater Owners (via Variety) has reported that the cost of an average movie ticket in the US has fallen this quarter to $7.94, a 1.48% reduction from last quarter's all-time high of $8.06. This brings the average ticket price for 2011 so far down to $7.96, down from the $7.97 that it was at the end of the second quarter. But don't look for discounts on your J. Edgar tickets just yet — rather than a lowering of prices across the board, the decrease likely reflects the declining numbers of 3D tickets sold as Hollywood transitioned from summer tentpoles to more adult-driven fall films. Year-to-date attendance continues to be 5% lower than last year's, although this summer saw a 1.8% increase in admissions from the same period last year.