'Shame' US Trailer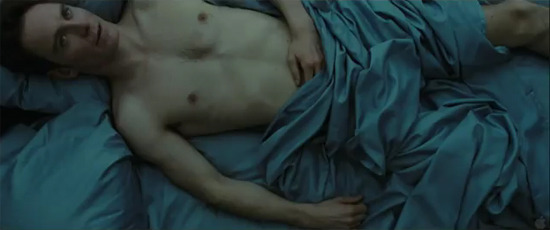 Here's the US trailer for Steve McQueen's film Shame, in which Michael Fassbender stars as a man who can't control his sex drive and Carey Mulligan appears as his sister.The film was a big hit at festivals throughout 2011, and has drawn attention for its raw and explicit depiction of sex and sex addiction.
This is essentially the same thing as the UK trailer we saw not long ago, but for the sake of enthusiasm we'll push this US version on you, too. Strangely, there is no big notice of the fact that the film earned an NC-17 rating, which is a tag that distributor Fox Searchlight reportedly plans to embrace rather than avoid.
Apple has the trailer in HD. Shame opens on December 2.
Brandon (Michael Fassbender) is a New Yorker who shuns intimacy with women but feeds his desires with a compulsive addiction to sex. When his wayward younger sister (Carey Mulligan) moves into his apartment stirring memories of their shared painful past, Brandon's insular life spirals out of control.