Joss Whedon's Company Prepping 'In Your Eyes,' Scripted By Whedon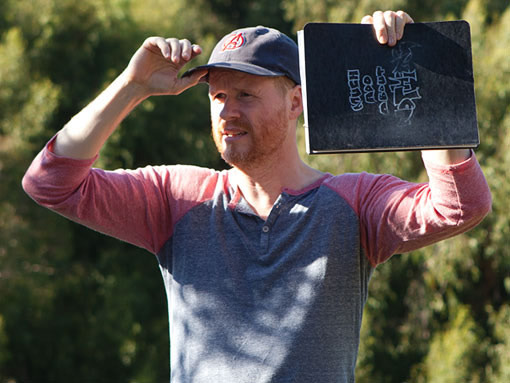 Joss Whedon surprised us last week with the announcement that, in addition to making a little movie for Marvel Studios called The Avengers, he has already shot a film based on the Shakespeare play Much Ado About Nothing. The formal announcement of that small film project went hand in hand with the debut of Whedon's company Bellwether Pictures.
That company, created by Whedon and Kai Cole, is a micro-studio meant to create small indies for all media, "embracing a DIY ethos and newer technologies." Now Bellwether has announced its second film, In Your Eyes, which Whedon scripted and Brin Hill will direct.
Deadline has the announcement of the film, and therefore gets to be first out of the gate with this description of the film:
a metaphysical love story about two seemingly polar opposites who are deeply connected in ways neither could have ever imagined.
Joss Whedon said in a statement,
When I wrote In Your Eyes, I didn't have the wherewithal (or the moxie) to make it without an established production house. I believe, as I did then, that it's a pretty timeless romance, and now, with the creation of Bellwether Pictures (and Brin Hill's elegant, passionate take on the piece), I have the opportunity to prove it. (I also have a 37% increase in moxie.) I love this team and I can't wait to see them bring In Your Eyes to life.
Because we haven't yet seen any footage from Much Ado About Nothing, we don't have much an idea of what to expect out of this, but "super low-budget" is a good place to start. I'm happy to see Whedon jumping into this stage of filmmaking, where he gets films made by pretty much any means necessary.