This Week In Trailers: Four, The Hunter, Eames: The Architect And The Painter, Roadie, Abschiede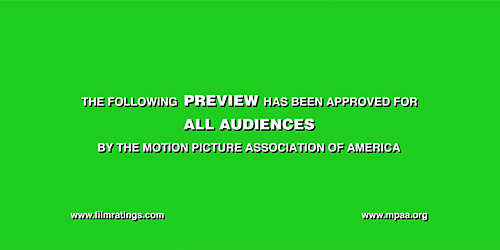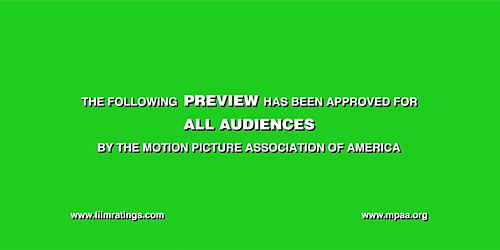 Trailers are an under-appreciated art form insofar that many times they're seen as vehicles for showing footage, explaining films away, or showing their hand about what moviegoers can expect. Foreign, domestic, independent, big budget: I celebrate all levels of trailers and hopefully this column will satisfactorily give you a baseline of what beta wave I'm operating on, because what better way to hone your skills as a thoughtful moviegoer than by deconstructing these little pieces of advertising? Some of the best authors will tell you that writing a short story is a lot harder than writing a long one, that you have to weigh every sentence. What better medium to see how this theory plays itself out beyond that than with movie trailers?
The Hunter Trailer
This certainly has a nice pedigree.
Having a film being executive produced by the man who brought us Animal Kingdom, being based on a novel written by Julia Leigh who also wrote the screenplay for this year's Sleeping Beauty, and starring Willem Dafoe and Sam Neill, director Daniel Nettheim looks like he had talent served up on a platter. Lucky for him, it appears he made do pretty well with what he was given.
The trailer is brilliantly constructed in that it wants to tell you just enough of the story to get you interested but it won't tell you a thing about who is connected to whom or why things the way they are. It's maddening to know we're essentially seeing a story about a man who is trying to track down a Tasmanian Tiger, a marsupial long believed to be extinct but rumors surround its active existence.
From there, it's anyone's guess about what is happening.
If the story doesn't stray too far into saccharine love story territory with Frances O'Connor I think this could be one of those satisfying tales of man versus beast that have long gone the way of the dodo. The trailer expertly sticks its Toronto International Film Festival cred as soon as it comes out of the gate and absolutely tries to trade on its Animal Kingdom connection so there is nothing that this trailer does that I would change in any way.
While it deftly bobs and weaves with its focus on Willem's personal story, the outer story that looks far more interesting as he gets caught up in some kind of local uproar certainly holds my interest a lot more. I don't know what is afoot here but the movie looks like it was gorgeously shot and the story certainly looks meaty enough to really sink your teeth into.
Roadie Trailer
If this can finally wash out the taste of Deep Impact out of my mouth I am all for it.
Ron Eldard is a special kind of actor in that he doesn't do much. Save for a few years where he's listed as having two credited jobs within a year he seems comfortable in doing one role every twelve months or so. I don't know about the rest of the peanut gallery out there but he's one of the best things in Black Hawk Down and I could absolutely see him doing more than just a job a year.
Que sera sera, though, as this trailer just hums with the kind of lo-fi power I wish there was more of in the marketplace. Michael Cuesta, director of L.I.E and episodes of Dexter, Six Feet Under, and Homeland, appears to have found the right guy in Eldard as someone who can play a down-on-his-luck schlub who is just drifting in life.
Bobby Cannavale, for his part, is one of those guys who make a perfect friend role (as evidenced in his role in Win Win) and this trailer brings that out. He's not over the top but he's good at playing the part of someone who is on the edge of not knowing what's going on and knowing full what is.
The nice thing about this trailer is that it doesn't get bogged down in details. It's the emotional high, and low, points that get some play here and it's refreshing to have a journey that isn't dealing with plot so much as character development. I don't know where Eldard's character is going but I'll be damned if I wasn't concerned about where he was going by the end of this thing.
It's not interested in getting caught up in the superfluous details but just finding the right moments that show what kind of guy we're going to deal with for the next ninety minutes. Lucky for this movie, Eldard's story looks to be sad and heartbreaking, all the things I like to see in redemptive dramas.
Abschiede Trailer
Many weeks ago I talked about the trailer for Pixelschatten, a very small indie from director Anil Jacob Kunnel.
I liked that trailer for the way it told a story without firing a shot, the way it felt fluid and different than anything else I had seen for some time that dealt with the adolescent experience. This, too, is covering some interesting territory in that what he's after isn't to set up a story, per se, but this trailer is out to convey a feeling.
It's hard to understand what exactly is happening or try to figure out why you would want to spend some time with a German film that appears to deal with small children, teens, adults and one old man who appears to have one foot in the grave but it's artistically interesting. It takes some bold chances in selling itself without having any real hook or angle about why someone should sit down with this film and give it a chance.
I certainly will because I was able to see Pixelschatten and it was impressive simply based on its skill and effort but the trailer is indescribably soothing without ever telling us what it's about yet that's what makes it so alluring as a trailer. I'm drawn to its ambiguity, something you simply don't get a lot of nowadays.
Eames: The Architect and the Painter Trailer
Documentary filmmakers Jason Cohn and Bill Jersey are on to something with this.
Ballasted by documentaries like Helvetica and Objectified, there is a space for those who are interested in movies about people who helped shape, physically, culture. While I realize that this is being made for an audience a) that are in to things like this and b) won't mind watching something that is really going to be inoffensive this trailer does an excellent job in convincing me that this will be a nice diversion.
While I will concede that there is a muted delivery to the film's subjects there is an inherent appeal in seeing what this man was capable of but I am actually more interested in knowing what this man did to make one of his "inventions" of an mass produced Eames lounge chair and ottoman set worth an asking price of $4,500 on the market today. We see it in the trailer as James Franco smoothly narrates the whole shebang but we don't linger on his lasting effect on furniture making as this gentleman seemed capable of so much more.
A true Renaissance tag team of husband and wife, Charles and Ray Eames, this trailer rolls through this couple's highlights in a way that is academic, mildly entertaining, but overall creating a mood that showcases their talents. A power couple among those who knew better, this is a documentary I can't help but feel attracted to if for no other reason than wanting to get to the bottom of why this guy's chairs cost so damn much.
Four Trailer
Sometimes you don't need 2:30.
What I like about director John Langridge's film about infidelity, crimes of the heart, and blunt force trauma to the face is that it makes do with what it has. At 48 seconds this teaser/trailer doesn't waste a moment.
There's a certain brevity in the way we're launched head first into a story about what looks like a rather simple set up of a cheating wife and her swarthy plaything. We don't know anything about the husband, we don't know anything about the missus, and we certainly don't know a thing about the thugs who look like they were employed to take care of business. The setup is pretty clean in the way we go from understanding what we're seeing and the crux of why we're here but it's that ambiguity about who really is under that gunny sack getting the tar whipped out of them that's the real hook.
Whether there's going to be a catch here whereby our husband really has the wrong man or if he's going to pummel the right guy in front of his bloodied wife I have no idea but I like the premise it's building up. It appears to be one of those films where it's going to live and die based on performance. Four players, one primary location, it's only going to work if all involved are bringing something to a movie that so rarely works out. The trailer is promising a movie that's violent and brutal but the question is whether it can sustain real tension for that long in such a confined space. From what I see, it may very well be able to do just that.
Nota bene: If you have any suggestions of trailers to possibly be included in this column, even have a trailer of your own to pitch, please let me know by sending me a note at Christopher_Stipp@yahoo.com
In case you missed them, here are the other trailers we covered at /Film this week: