'Pride And Prejudice And Zombies' Seeking A New Director, Again, After Craig Gillespie Exits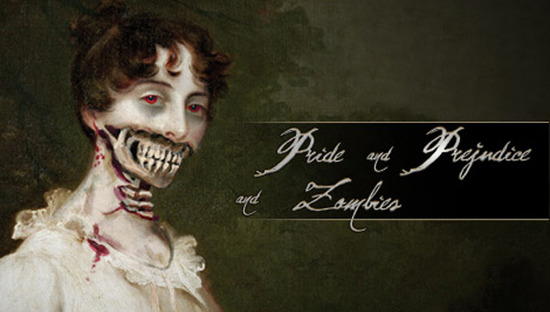 Six months after he boarded the project, Craig Gillespie has become the latest director to drop the Seth Grahame-Smith adaptation Pride and Prejudice and Zombies. The announcement comes two months after he publicly assured everyone he remained very much a part of the picture, and a little less than a month after Blake Lively added her list to the long, long list of actresses who've passed on the lead role. It's back to the drawing board, again, apparently. Wonderful. More details after the jump.
So who's next? We're wondering if there's a slim chance that a previous rumor that made the rounds in March, about Grahame-Smith co-directing with producing partner David Katzenberg (son of DreamWorks co-founder Jeffrey Katzenberg), could possibly come true. But it's more likely that, as Deadline speculates, Lionsgate will start to look for a package from an agency that includes both cast and a director. As far as we can tell, the script being used is still the one David O. Russell penned back when he was attached to helm, with rewrites by Buffy the Vampire Slayer scribe Marti Noxon.
The horror comedy has been in the works since 2009, and in that time has gone through what seems like just about every filmmaker and every actress out there. In addition to Gillespie, David O. Russell, Mike Newell, Neil Marshall, Jonathan Demme, Matt Reeves, Phil Lord, Chris Miller, and Mike White are all among the filmmakers who've been rumored for or attached to the movie in the past; actresses who've turned down the opportunity to star include Lively, Scarlett Johansson, Emma Stone, Anne Hathaway, Mia Wasikowska, and Natalie Portman. At this point, ditching Pride and Prejudice and Zombies is practically a Hollywood rite of passage.
Yup, it's time to gear up for another round of rumors, offers, etc. for this poor, beleaguered movie. On the plus side, we still have that other Grahame-Smith adaptation to look forward to — Abraham Lincoln: Vampire Hunter, directed by Timur Bekmambetov and starring Benjamin Walker, Mary Elizabeth Winstead, and Dominic Cooper is still due out June 2012. If Pride and Prejudice and Zombies still hasn't started to come together by then, perhaps it'll have better luck next year if Vampire Hunter turns out to be a hit.