Page 2: Pee Wee Herman, Monsters Inc, Steve Buscemi, Beavis And Butthead, Sandra Bullock, Snooki, J. Edgar, Will Ferrell, Zombies, Diablo Cody, Star Wars, Joel McHale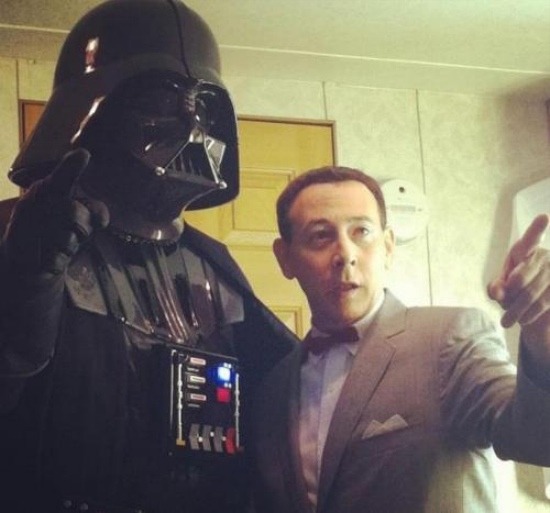 What is Page 2? Page 2 is a compilation of stories and news tidbits, which for whatever reason, didn't make the front page of /Film. After the jump we've included 46 different items, fun images, videos, casting tidbits, articles of interest and more. It's like a mystery grab bag of movie web related goodness. If you have any interesting items that we might've missed that you think should go in /Film's Page 2 – email us!
Header Photo: Darth Vader and Pee Wee Herman discuss plans to take over the world at the Scream Awards
ArcLight Cinemas will launch a documentary festival next month in Hollywood.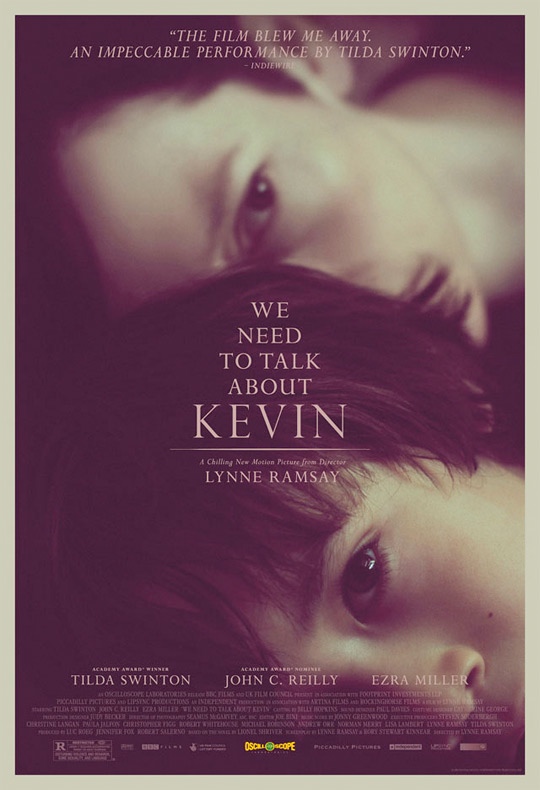 Check out the new poster for We Need to Talk About Kevin.
AM lists the 10 Best Paul Thomas Anderson Characters
Watch Sandra Bullock channel Snooki in this long-lost audition footage from 1991.
THR lists the Top 15 Grossing Threequels of All Time.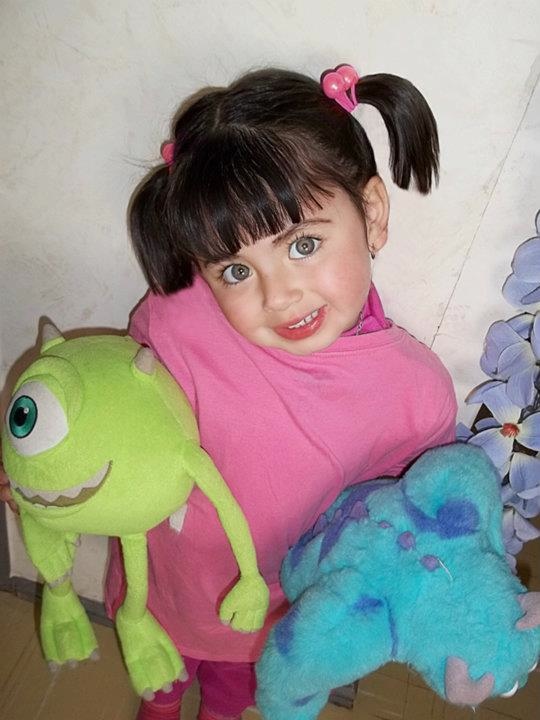 Boo from Monsters Inc cosplay.
A new report claims that Netflix bandwidth may have peaked in the US.
A refresher course: The Beavis And Butthead Video Glossary
WhatCulture lists 10 Underrated Horror Sequels
Due to the amount of graphics and images included in Page 2, we have to split this post over a BUNCH of pages. Click the link above to continue the second page of Page 2.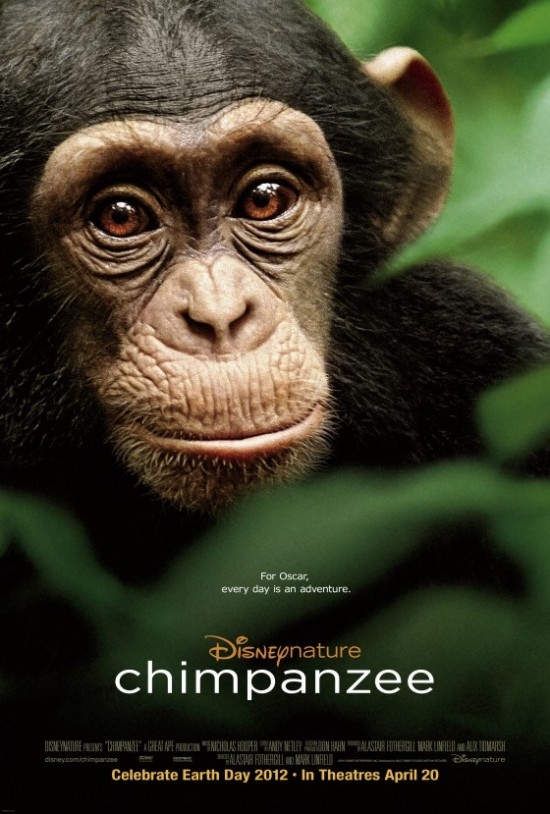 Disney nature has released a new poster for Chimpanzee.
IFC Films has acquired U.S. distribution rights to Nathan Morlando's heist drama Edwin Boyd.
Watch Larry David, Sarah Silverman, Amy Poehler, Zach Galifianakis, Eva Mendes, Christina Applegate, Maya Rudolph, and Jon Heder salute Will Ferrell for his 2011 Mark Twain Prize.
Matt Singer explains Why he doesn't like the new rules for TV spoilers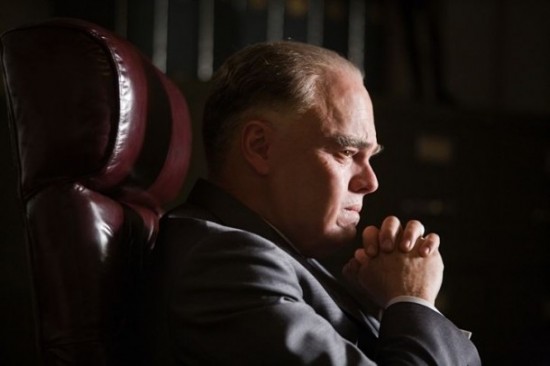 Ropeofsilicon has 74 Pictures from Clint Eastwood's J. Edgar.
Warner Bros will no longer authorize Blockbuster Video to carry its new movies when they are released on DVD for the first 28 days of release.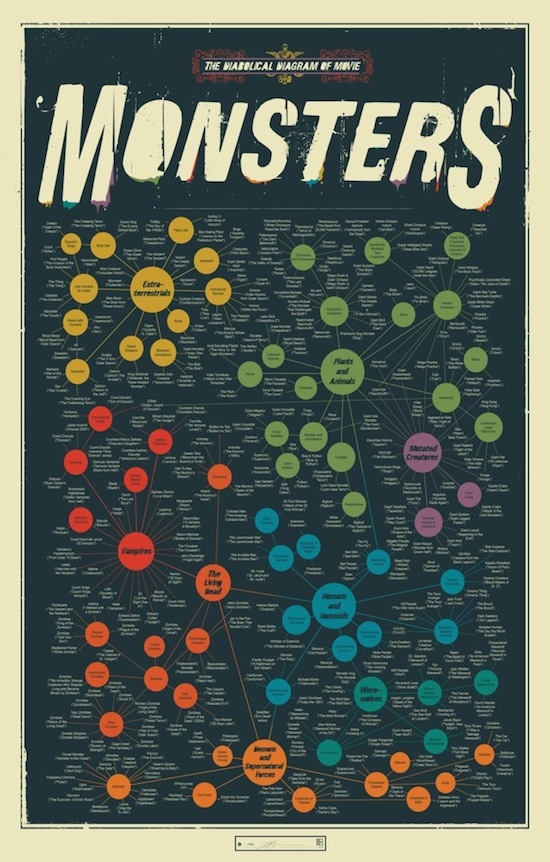 Infographic: The Diabolical Diagram of Movie Monsters
GiantFreakinRobot lists 10 Things I've Already Learned From Jurassic Park's New Blu-ray Set
Video Supercut: All the 'Penis' and 'Vagina' Shout-outs on Fall TV
DirectTV's iPad app has been updated with live streaming (as long as you're at home).
BeBop and Rocksteady cosplay.
ShortList lists the 30 coolest films ever.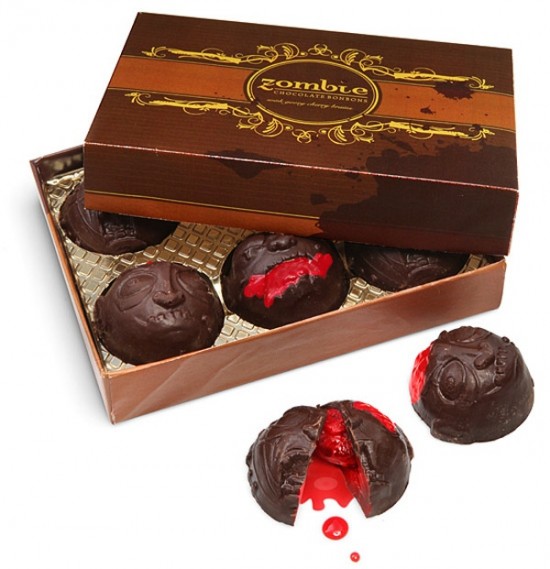 Kill Zombies By Eating Their Chocolate Candy Heads
Pajiba lists The 12 Crappiest Movies of Billy Bob Thornton's Career
Watch the latest edition of screenwriter Diablo Cody's talk show Red Band Trailer featuring guest Joel McHale.
Douglas Trumbull has come out advocating higher frame rates at SMPTE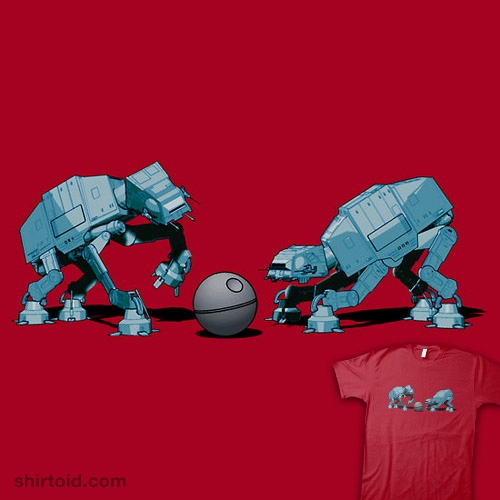 That's No Ball! t-shirt.
ODH lists the Top 10 Stars Who Should've Never Left TV
Watch Beavis and Butt-Head Interview Snooki on Jimmy Kimmel.
Blastr lists 10 real locations that will help you survive a zombie apocalypse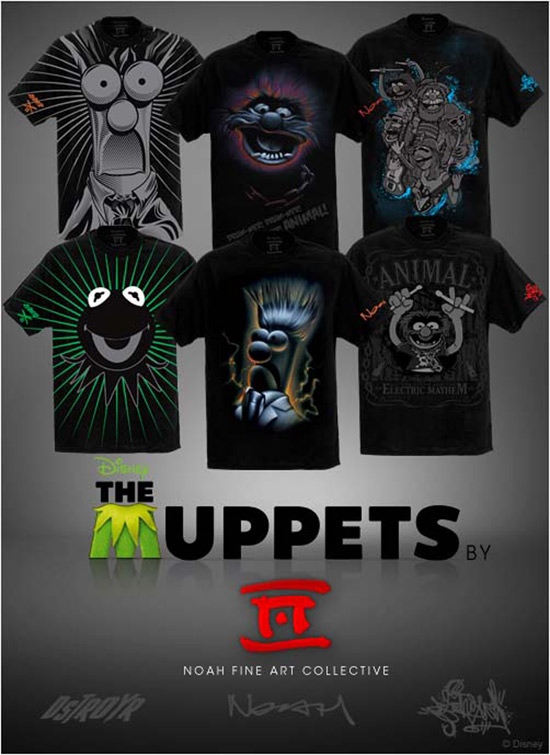 A new series of Muppets t-shirts are available at Disneyland's D Street store.
Screen Gems has announced that principal photography has begun on Planet B Boy, starring Josh Holloway, Laz Alonso, Josh Peck, Caity Lotz and Chris Brown.
Darth Vader sucks at Fantasy Football.
Screenwriter Diablo Cody says that the Young Adult hype freaks her out:
"I understand why it's there, because Charlize is an actor that people get very excited about, and rightfully so. Her performance is amazing," said Cody, who took home the evening's screenwriter award. "At the same time, it always freaks me out a little to see it on a list when nobody's seen the movie. It's definitely speculation." ... "It's totally intimidating. I'm freaking out. It's so different from writing that it surprises me that writer-director is a natural trajectory," she said. "To me, I can't believe how different the directing gig is compared to sitting at a computer in my pajamas."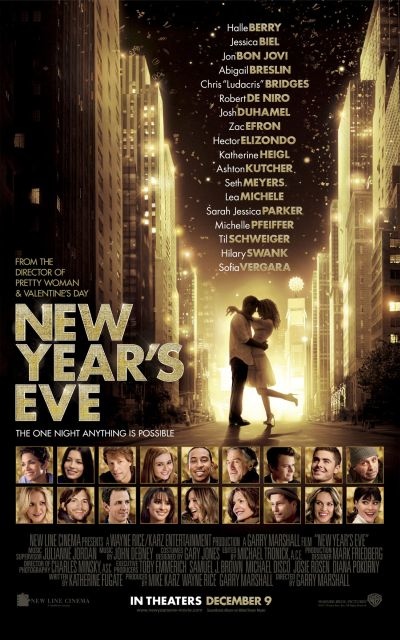 Another horrible poster for New Year's Eve.
IO9 lists The 10 Most Bad-Ass Chemistry Scenes From Breaking Bad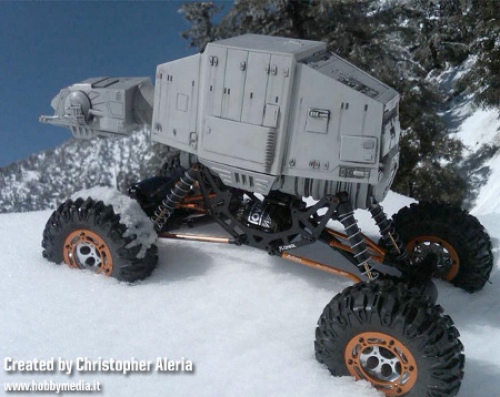 Christopher Aleria has created a radio controlled AT-AT.
Moviefone lists 25 Things You May Not Know About Donnie Darko
Alex Griendling is trying to fund his 2012 Time Travel Calendar on Kickstarter. Fund it now!
The Geek Twins list 8 Movies Every Geek Should Own
Video: A DIY Crawling RC Zombie
Warner Bros. has hired Isaac Aptaker and Elizabeth Berger for Facebook-Inspired Drama The Future of Us.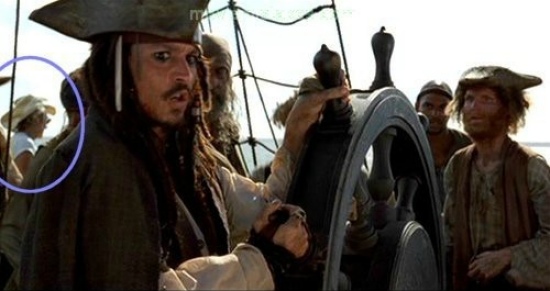 Moviefone lists the 15 Worst Movie Mistakes in History
Producer Brian Grazer Denies Rumors Of Meta Arrested Development Movie Storyline
Video Supercut: The Many Deaths Of Steve Buscemi
Blastr lists 10 vamps to remind you bloodsuckers ain't supposed to be sparkly