'The Lorax' Trailer: Adding Backstory To Dr. Seuss' Environmental Tale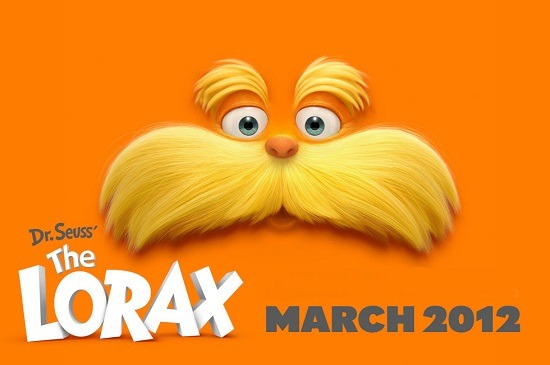 Here's the trailer for The Lorax, the CGI animated adaptation of the Dr. Seuss book of the same name. The story describes a budding industrialist, the Once-ler, who destroys a small ecosystem in order to make and sell his invention, the theed, a thing that everyone needs. In doing so he meets the disapproval of the Lorax, who speaks for the trees.
In the book and original 1972 animated version, a boy finds the Once-ler and provides our window into the story. He was just a boy who wandered up to the Once-ler's home, but in this film the boy seems to have a much more active role, and the trailer spends about half its time with him before introducing the Once-ler, voiced by Ed Helms, and the Lorax, gruffly voiced by Danny DeVito. Check it out below.
I don't know how the boy's new story is going to fit in with Dr. Seuss criticism of unbounded forest exploitation, but we'll see soon enough, as The Lorax opens in March 2012. Will it have more songs from The Polyphonic Spree? (That's the band's tune 'Light and Day' in the trailer.)
The 3D-CGI feature Dr. Seuss' The Lorax is an adaptation of Dr. Seuss' classic tale of a forest creature who shares the enduring power of hope. The animated adventure follows the journey of a boy as he searches for the one thing that will enable him to win the affection of the girl of his dreams. To find it he must discover the story of the Lorax, the grumpy yet charming creature who fights to protect his world. Danny DeVito will lend his vocal talents to the iconic title character of the Lorax, while Ed Helms will voice the enigmatic Once-ler. Also bringing their talents to the film are global superstars Zac Efron as Ted, the idealistic young boy who searches for the Lorax, and Taylor Swift as Audrey, the girl of Ted's dreams. Rob Riggle will play financial king O'Hare, and beloved actress Betty White will portray Ted's wise Grammy Norma.