Watch The Teaser Trailer For The Universal-Acquired Horror Spec Script 'Grim Night'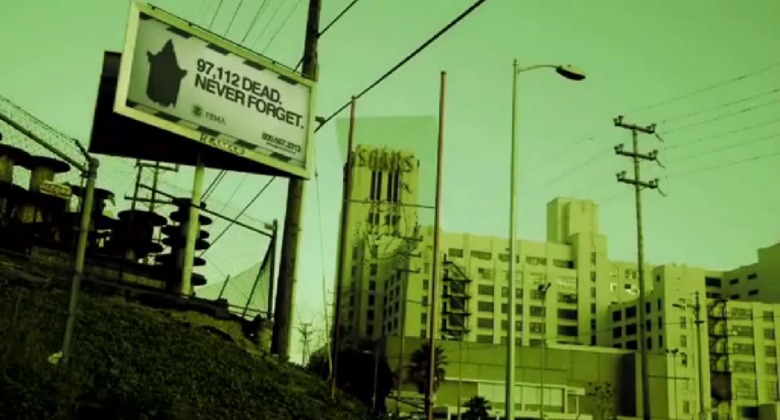 Universal has beat out several other studios in a bidding war for Grim Night, a spec by first-time feature writers Brandon Bestenheider and Allen Bey. The horror thriller centers around an annual day in which people all over the globe lock themselves in their homes in an effort to avoid violent, seemingly random attacks by terrifying creatures known as Grims. Bestenheider, Bey, and producers Bryan Bertino (The Strangers) and Adrienne Brittle took a slightly unusual (but apparently effective) approach to the sale, releasing a trailer late last week to pique industry and public interest in the movie. Watch the video and read more about the project after the jump.
In the world of the film, the Grims murder thousands of people on that designated day each year, in locations all over the world. The plot of the movie will center specifically around a small town American family who become victims of the monsters and must try to fight them off. Watch the teaser below:
[via The Hollywood Reporter]
Grim Night is very early in its development, so there's no telling whether the finished product will look anything like the video. However, the teaser looks pretty promising. The monsters themselves don't look all that terrifying — mostly they just resemble the Dementors from Harry Potter — but Bestenheider and Bey do a good job of setting up and selling this eerie world. The posters and signs, a la District 9, are an especially nice touch.