Eddie Murphy Says 'Beverly Hills Cop IV' Won't Happen, Wants To Make A Spin-Off TV Series Instead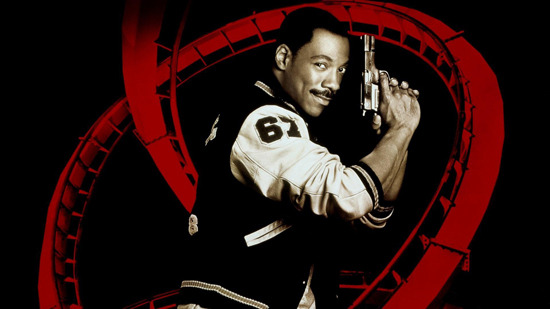 With very few exceptions (like Dreamgirls), the career of Eddie Murphy has been dominated in the last fifteen years by broad family comedies and sequels to same. Murphy is still making broad comedies, such as Tower Heist, but one thing he evidently won't be doing is a fourth Beverly Hills Cop film. Instead, he wants to make a Beverly Hills Cop spin-off TV show.
Rolling Stone has a big interview with the actor coming up, and in a tease of that piece the site ran the following quote from Murphy about Beverly Hills Cop IV:
They're not doing it. What I'm trying to do now is produce a TV show starring Axel Foley's son, and Axel is the chief of police now in Detroit. I'd do the pilot, show up here and there. None of the movie scripts were right; it was trying to force the premise. If you have to force something, you shouldn't be doing it. It was always a rehash of the old thing. It was always wrong.
Beverly Hills Cop was a massive hit for Murphy in 1984, propelled in part by the radio popularity of the movie's theme song, but primarily by Murphy's exuberant energy and confident charm. The last we saw of the series was Beverly Hills Cop III in 1994, directed by John Landis. (That's promo art for it above.) A fourth film has been the subject of speculation in the many years since, but it has rarely been more than speculation. Maybe now we can lay it to rest altogether.
Beverly Hills Cop IV isn't the only Murphy movie we won't see. Don't look for more of those family films that have been his career for years.
I don't have any interest in that right now. There's really no blueprint, but I'm trying to do some edgy stuff. And I only want to do what I really want to do, otherwise I'm content to sit here and play my guitar all day. I always tell people now that I'm a semiretired gentleman of leisure, and occasionally I'll go do some work to break the boredom up.
So the edgy stuff will happen after he voices Hong Kong Phooey?