Casting Bits: Ken Jeong In 'The Chung Factor'; Karl Urban, Ben Barnes, And Emilia Clarke (Maybe) In 'Overdrive'; Katheryn Winnick In 'Charlie Swan'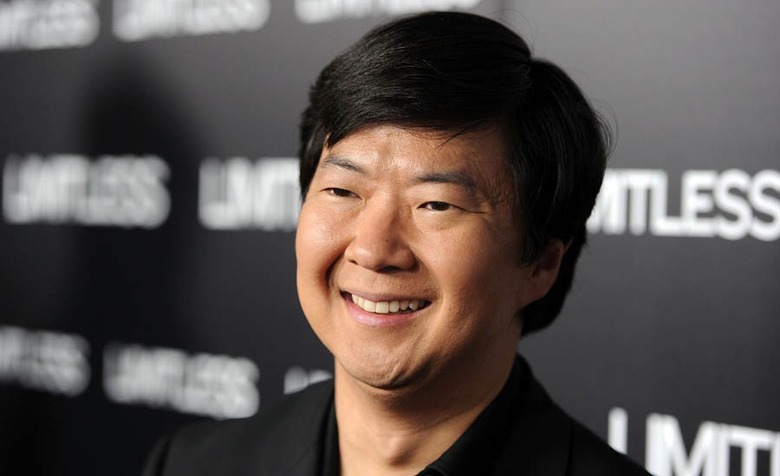 Ken Jeong has built up a respectable career as a supporting actor, most notably on NBC's Community and the Hangover films, but for his next movie role he'll be moving a little closer to the spotlight. Jeong is set to star in and produce The Chung Factor, which landed on the 2005 Black List back when it was titled The Ex-Factor. Andy Selsor's screenplay revolves around a nice guy who falls in love with a woman, but begins to worry he'll screw things up and employs an "offbeat" relationship coach (Jeong). Unfortunately, said coach turns out to be the woman's ex, who wants to win her back and is actively trying to ruin the nice guy's chances.
It's great to see the talented and funny Jeong nabbing some bigger parts, but I kind of wish he'd chosen to play the romantic lead. The villain here sounds like he fits a little too comfortably into Jeong's repertoire of mean weirdos — it would've been nice to see him stretch a bit more. [The Wrap]
After the jump, Daenerys Targaryen considers joining Éomer and Prince Caspian as they steal cars in France, while Katheryn Winnick nabs a starring role opposite America's Trainwreck Charlie Sheen.
Overdrive has been in development for some time, with Alex Pettyfer, Matthew Goode and Garrett Hedlund among the actors who've been attached to or considered for roles in the past. Written by Wanted and 2 Fast 2 Furious scribes Derek Haas and Michael Brandt, the film follows the siblings as they "find more trouble than they are looking for in the South of France." [The Hollywood Reporter]Katheryn Winnick (Love and Other Drugs) has just landed the female lead in Roman Coppola's A Glimpse Inside the Mind of Charlie Swan III, which stars Charlie Sheen as a womanizing graphic designer who falls into a downward spiral when his girlfriend dumps him. As he fantasizes about his previous loves, he struggles to come to terms with the breakup and with himself.
It's not clear what character Winnick will be playing, though it seems possible she'll play the ex-girlfriend. Jason Schwartzman and Aubrey Plaza also star in the picture, which has already entered production. [Variety]