Ed Brubaker Teaming With David Slade To Adapt 'Coward'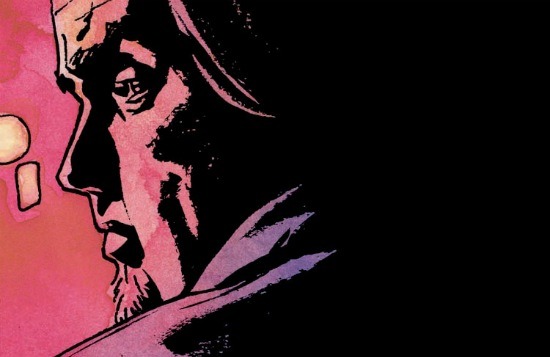 We may receive a commission on purchases made from links.
When a guy in a cape and mask is leaping between buildings, it's easy to assume you're watching a comic book adaptation. But when a master thief attempts to make a living in a world of organized crime and violence, the line between comic book and straight fiction is blurred. Some of the best comic book adaptations – A History of Violence, Road to Perdition – aren't easily identified as such and now one of the best writers in comics will attempt to join that elite niche of cinema.
Multiple Eisner Award-winning writer Ed Brubaker has just signed to adapt the first arc in his Criminal comic series, Coward, into a live action film. David Slade, director of The Twilight Saga: Eclipse and upcoming Daredevil reboot, is attached to direct.
Variety broke the news of this deal, which will happen under the Hunting Lane Films banner. They previously released Half Nelson and Blue Valentine and Brubaker told Variety the star of those movies, Ryan Gosling, would have been perfect for Coward's lead role of Leo...if it wasn't for his recent work:
If Ryan Gosling hadn't already been in 'Drive,' he'd be perfect (for the role of Leo). It's a good role for any actor; about a guy who's afraid to do things because of what's inside of him. It's a heist story, partly — it's a lot of different crime stories wrapped in one, but heist stories are always exciting if they're pulled off correctly.
Coward does center on Leo, a master thief who grew up in a world of violence and is forced to take care of Ivan, his dad's old partner in crime (literally), who now has Alzheimer's. Leo is extremely careful but gets caught up in a bad deal. Here's some more info from the Amazon product description of the graphic novel:
From Harvey Award-Winning Best Writer Ed Brubaker, and Scream Award-Winning Best Artist Sean Phillips comes the first collection of Criminal, one of the best reviewed comics of 2006. Coward is the story of Leo, a professional pickpocket who is also a legendary heist-planner and thief. But there's a catch with Leo, he won't work any job that he doesn't call all the shots on, he won't allow guns, and the minute things turn south, he's looking for any exit that won't land him in prison. But when he's lured into a risky heist, all his rules go out the window, and he ends up on the run from the cops and the bad men who double-crossed him. Now Leo must come face-to-face with the violence he's kept bottled up inside for 20 years, and nothing will ever be the same for him again.
Slade also spoke to Variety about coming on board to develop and direct the property:
'Coward' was just a great modern story. It harkens back to an era of crime stories where there's really a gritty reality to it, but there's a kind of underworld haze of noir. It's not like we have to reinvent the material, to figure it out, because it already works.
Now the trick will be making it work on the page without drawings and then on the screen, without speech bubbles.
Are you a fan of Brubaker or Coward? What do you think about Slade helming the material?