Peter Jackson Confirms He Will Make The Next 'Tintin' Film After 'The Hobbit'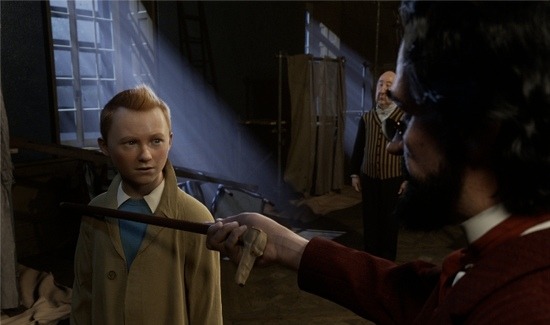 When the notion of making performance-capture films based on Hergé's Tintin stories first came up, the plan was to make three films. Steven Spielberg would direct the first, Peter Jackson the next, and there was a theoretical third film mentioned here and there. But financing was problematic, and by the time Spielberg's The Adventures of Tintin was working its way through post-production the film's subtitle had been dropped and we weren't hearing much about the second movie. We knew a screenwriter had been hired, but the future of the sequel was less than certain.
The Adventures of Tintin opens tomorrow in many countries, and reviews so far have been quite good. Suddenly, there is news of the second film once more. Peter Jackson says he will make the movie after he finishes The Hobbit.
In the new print edition of THR (via The Playlist), Peter Jackson is asked if he'll make the next Tintin movie after The Hobbit, and he simply said "yes."
And Spielberg adds:
[Sony and Paramount] were willing to do one movie with us and then give us the financial werewithal to develop a script, do all the visual storyboards and get it really in launch position. So we can launch pretty quickly on a second movie. The script is already written.
So there is no greenlight for the sequel at this point — not really an unusual place to be in — but if the first Tintin movie does well, that greenlight could be given very quickly, and the film will be ready to move forward once Jackson's schedule opens up. (Which won't be soon.)
The second Tintin script is by Anthony Horowitz, and is based in part on two of Hergé's books: Prisoners of the Sun (which could be the subtitle for movie #2) and The Seven Crystal Balls. Here's the plot for Prisoners of the Sun:
After The Seven Crystal Balls set the eerie stage, Tintin and his friends continue their adventures in Peru. There Tintin rescues an orange-seller named Zorrino from being bullied, and the young man becomes their guide in their quest to find the Temple of the Sun. But they find more than they bargained for and end up in a hot spot. The perils of this engaging two-part adventure are especially harrowing in their combination of the supernatural and the real, although the resolution is a little too deus ex machina. Calculus and the Thompsons provide their usual comic relief.
As for that theoretical third film, Spielberg says "We haven't talked about that," which I don't believe for a second, but can be taken to mean that we're not going to hear anything about a third movie any time soon.