Phillip Noyce To Direct 'The Arrangement' By 'Broken City' Writer Brian Tucker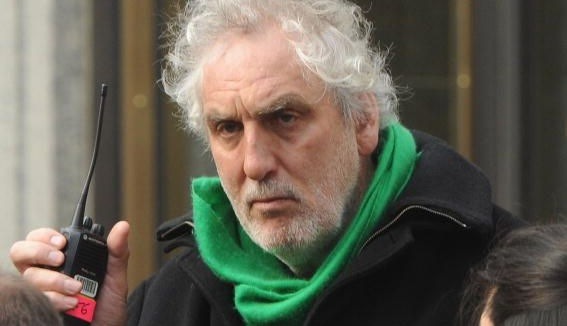 Since directing last year's Salt, Phillip Noyce has been considering a number of different projects for his next move. There was the submarine drama Hunter Killer, which eventually went to Antoine Fuqua; the conservationist biopic Our Wild Life; the remake of Jean-Claude Van Damme's Bloodsport; and the sci-fi romance Timeless, which just cast Liam Hemsworth in the lead. Now he's attached to one more. Noyce has signed on to helm The Arrangement, a Mandate Pictures thriller by Brian Tucker (Broken City) which is basically Indecent Proposal with more racial subtext. Hit the jump for more details.
Tucker is a newcomer to Hollywood, with just one IMDb credit to his name at the moment — and that lone credit, Broken City, hasn't even entered production yet. Still, he's managed to gain a reputation as a screenwriter to watch in a very short time. The script for the noirish Broken City, which is being directed by Allan Hughes and will star Mark Wahlberg, Russell Crowe, and Catherine Zeta-Jones, has gotten some good buzz, and Tucker was tapped to write the English-language remake of Sympathy for Mr. Vengeance early last year. Currently, he's at work on a rewrite of the Tupac Shakur biopic, which may be directed by John Singleton.
As no production date has been set, Noyce will be allowed to decide which film he'd like to direct next. Timeless seems most likely to go first, as it's already started casting, with The Arrangement following soon afterward. Meanwhile, Noyce continues to executive produce and occasionally direct ABC's Count of Monte Cristo-inspired soap Revenge, which has received favorable reviews and was recently picked up for a full season.