Sony Wants 'Social Network' Screenwriter Aaron Sorkin To Pen The Steve Jobs Biopic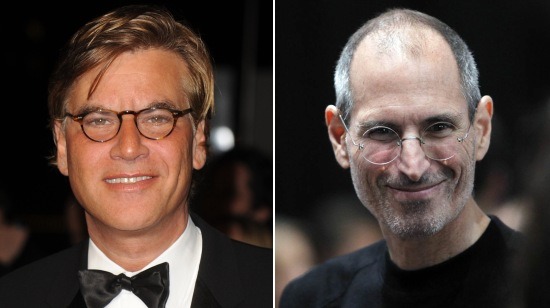 Aaron Sorkin may not have deemed himself worthy of writing a Pixar movie, but perhaps he'll find himself up for the task of writing about the man who asked him to do so. Sony is reportedly trying to get the Social Network writer on board to pen the biopic of former Apple CEO and Pixar exec Steve Jobs, who passed away earlier this month of cancer. More details after the jump.
Sorkin seems like the most obvious choice to adapt the biography, but that's not a bad thing — far from it. Sorkin's work often deals with figures who, like Jobs, are visionaries within their own fields, and he excels at creating smart but difficult characters who are both very good at and totally devoted to their work. The Jobs story should be right up his alley. There's also the fact that Sorkin was a friend of Jobs, which means he could bring his own unique, personal perspective to the tech icon's life and time. Though on the other hand, that could also end up being a liability if Sorkin finds it too difficult to write about his late pal.
Sorkin apparently isn't the only scribe being considered at the moment – The LA Times calls him just "one of the writers being courted by producers." However, it sounds like he's at or very near the top of the studio's wishlist. An anonymous source who's been "briefed" on the project claims that Sorkin is considering the opportunity, but that he has not yet made a decision. Neither Sorkin nor Sony are commenting on the story at this time.