Mondo's 'Jurassic Park' Poster Series Continues With JC Richard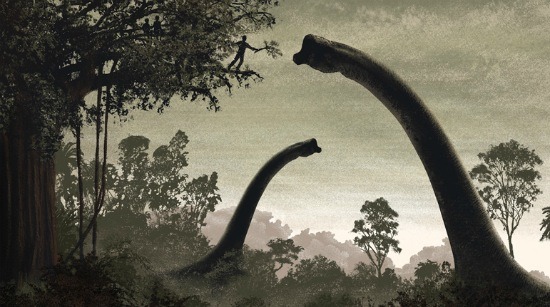 In honor of Jurassic Park (and The Lost World and Jurassic Park 3 too I supposed) hitting Blu-ray Tuesday, Mondo has revealed the second poster in their ongoing series based on Steven Spielberg's blockbuster. While the first poster by Aaron Horkey was criticized by some for not being "movie poster" enough, that won't be an issue with JC Richard's work. In fact, it looks like something Universal would have killed for in 1993 and unlike anything Mondo has released before.
Richard has created a gorgeous, almost photo realistic glimpse of Lex, Tim and Dr. Grant's calming moment with the "veggiesaurus" inhabitants of the park, the Brachiosauruses. As a result, fans of the film will be F5'ing like crazy to get their hands on this one. Find out when you'll have a shot and see the full, high resolution image after the jump.
Here's JC Richard's poster for Jurassic Park.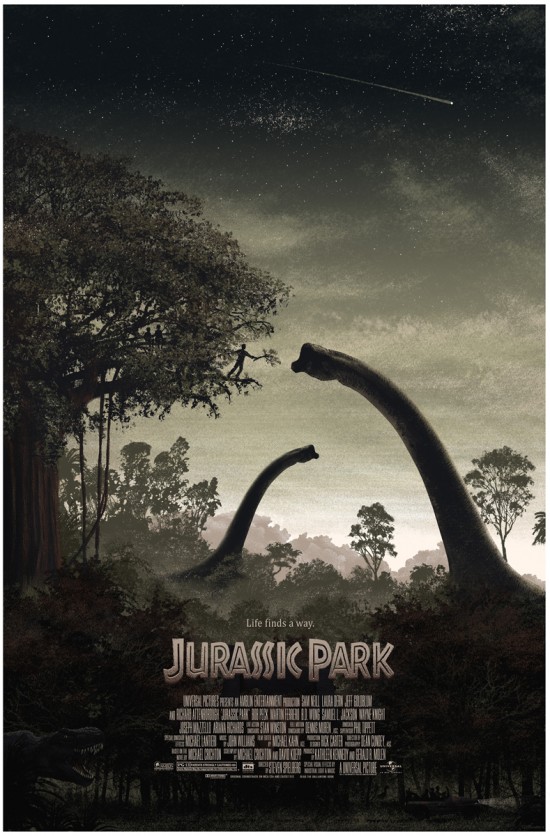 It's a 24 x 36 inch screenprint released in an edition of 375 and will cost $45. It'll be available Thursday October 27 at a random time by following @MondoNews. And don't forget, this is a series. If you miss this one, there's more Jurassic Park coming.
This is Richard's first print with Mondo. You might recognize his work from this awesome Hudsucker Proxy poster he did for the last Crazy 4 Cult show at Gallery 1988 in Los Angeles and, after this beauty, we'll certainly see more from him very soon.
As for Jurassic Park on Blu-ray, it's only available in a three-pack so if you're in the majority of us who love the first film but consider the second two to be poor follow-ups, you're going to have to bite the bullet and get all three. Thankfully, there's an impressive list of special features. If you'd like the full rundown of those, head to this article I previously wrote about the set.
Are you going to try and snag this poster?