Helena Bonham Carter And Gary Oldman Could Be In 'Akira'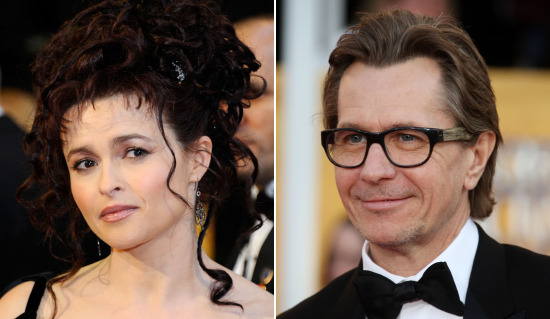 The live-action, English-language remake of the Japanese animation classic Akira has suffered so many stops and starts over the years that I was beginning to think (/hope) it'd never happen. But now that Warner Bros. has officially greenlit the movie, it seems director Jaume Collet-Serra (Orphan) isn't wasting any time getting things together. We heard last week that Garrett Hedlund (TRON: Legacy) was the frontrunner to star as Kaneda, and now it looks like a couple of other actors have been tapped as well. According to a new report, Gary Oldman and Helena Bonham Carter have been offered roles in the film. More details after the jump.
The first Akira is one of the most celebrated animated films of all time, so Collet-Serra and his team have a lot to live up to — and like many of you, I have concerns about the remake's ability to do the original justice. That said, if this movie is going to happen, it may as well be with quality actors like Bonham Carter and Oldman. Both are reliably excellent, even if each has a few clunkers on his/her resume. If they sign on, their names could add some much-needed prestige to the project.
Bonham Carter recently wrapped Tim Burton's Dark Shadows, and is now filming Mike Newell's Great Expectations. (She plays eccentric Miss Havisham, naturally.) She's also slated to begin shooting Les Miserables next year, which will reunite her with King's Speech director Tom Hooper. Oldman will next appear in this winter's Tinker Tailor Soldier Spy and is currently working on Christopher Nolan's The Dark Knight Rises. Among his other upcoming projects are Guns, Girls and Gambling with Christian Slater and Dane Cook, and John Hillcoat's The Wettest County in the World. Shooting on Akira is expected to begin in late February or early March of 2012.