Universal Picking Up Mark Millar's 'War Heroes'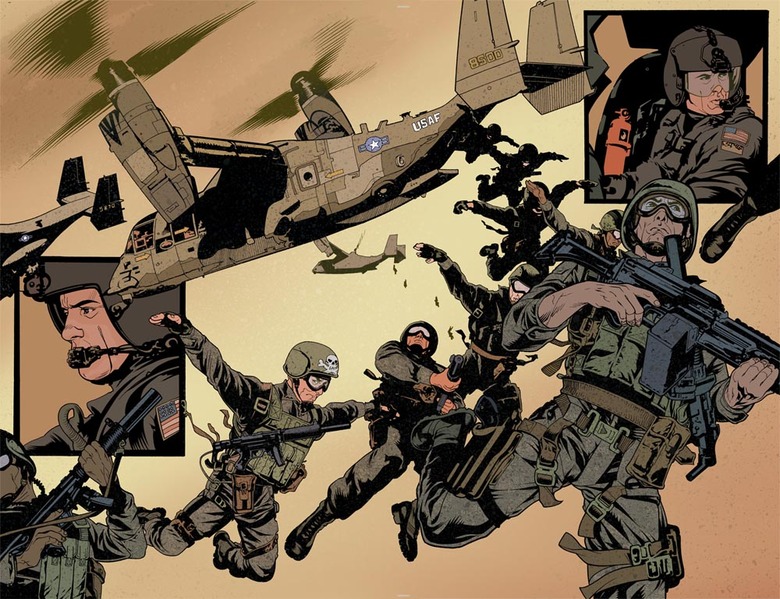 Mark Millar is making film deals left and right lately. Some are new, like the ones that have Kick-Ass and X-Men: First Class director Matthew Vaughn looking at directing adaptations of Millar books The Secret Service and Superior.
And some are old, as with the deal to adapt Millar's comic War Heroes to the screen. Columbia had the rights but put the project in turnaround. Now Universal, which has recently shed several projects of its own, is picking up the still in-development project.
THR says that Thomas Dean Donnelly and Joshua Oppenheimer, currently writing Doctor Strange for Marvel, are in talks to write.
The film would be about "a U.S. military experimental program, developed in light of dwindling enlistments and the expanding war on terrorism, that gives ordinary soldiers superpowers. When a rogue group of the super-soldiers breaks off to form a criminal enterprise, one hero rises from their ranks to prevent catastrophic results."
War Heroes was first moving across studio desks in 2008, but has languished after landing at Columbia. The project comes to Universal via Jeff Kirschenbaum, the man who helped shepherd another Millar film, Wanted, through Universal. He moved to get the project into Universal's hands, and will exec produce War Heroes. Millar and artist Tony Harris will be exec producers on the film. Chris Morgan, who has a production deal with the studio after writing the last three Fast and the Furious movies, will produce with Michael De Luca and Dana Brunetti.