Casting Bits: Catherine Zeta-Jones In 'Broken City'; 'Game Of Thrones' And 'The Killing' Stars Frontrunners For 'Arthur & Lancelot'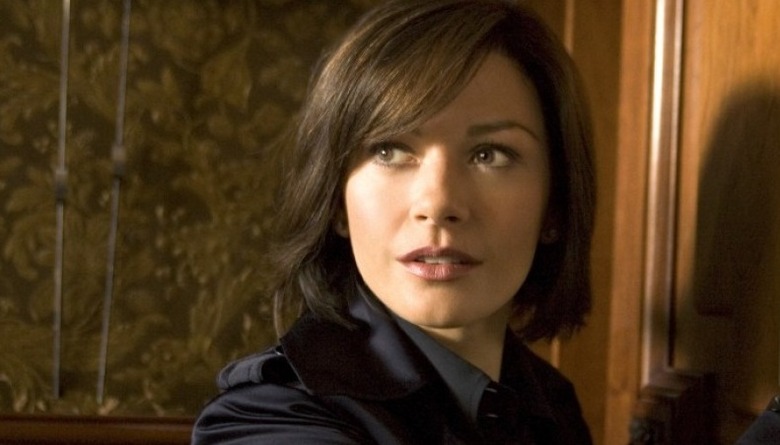 Catherine Zeta-Jones has had a slow couple of years, but the Chicago actress stepping it up again. She recently wrapped three films — Lay the Favorite, Playing the Field, and Rock of Ages, all of which are due out next year — and has now landed one more. Zeta-Jones recently finalized a deal to star opposite Mark Wahlberg and Russell Crowe in Broken City, a noirish tale directed by Allen Hughes. The script, by Brian Tucker, revolves around a Brooklyn detective (Wahlberg) who's hired by the mayor (Crowe) to find out if his wife (Zeta-Jones) is cheating on him. Then things take a turn for the Chinatown-esque as the wife's lover ends up dead and a major conspiracy begins to unravel.
Zeta-Jones' last high-profile project was 2007's No Reservations, so it's great to see her coming back to the big screen in full force. Broken City is scheduled to begin shooting next month in New York City. [Deadline]
After the jump, Warner Bros. turns to two rising TV stars for David Dobkin's Arthur & Lancelot.
Harrington and Kinnaman reportedly did a screen test together a couple of weeks ago, although it's not known whether each actor tested for one or both parts. A decision is expected to be announced soon. Both actors were relatively unknown in the U.S. until this spring, when Harrington broke out as Jon Snow in HBO's Game of Thrones and Kinnaman as Stephen Holder on AMC's The Killing. Both shows finished their first seasons this summer and have been renewed for a second season.
Not much has been revealed about Arthur & Lancelot, though the fact that David Dobkin (Wedding Crashers) is writing and directing and Lionel Wigram (Sherlock Holmes) is producing seems to suggest some combination of action and comedy. Arthur & Lancelot is slated for a March 15, 2013 release. [The Hollywood Reporter]