Why You Should Pay Attention To 'The Girl With The Dragon Tattoo' Viral, Mouth Taped Shut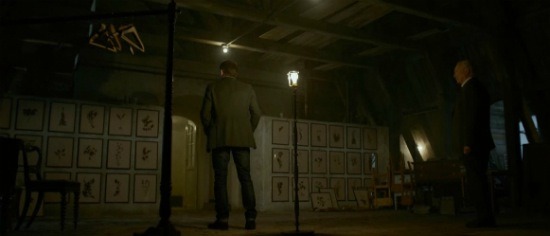 Earlier this month, a Tumblr called Mouth Taped Shut launched for David Fincher's upcoming remake of The Girl With the Dragon Tattoo. Up until now, if you weren't paying attention, you weren't really missing much. An odd video here, a weird photo there. But recently the Twitter account @MouthTapedShut has started tweeting locations in cities. At these locations are packages from the film placed in the wild, up for grabs to whoever wants it. From the looks of one discovered package, these seem to be authentic, one-of-a-kind items from the film itself just like (if not the exact) pieces in the above photo.
It goes without saying, this is a viral you want start paying attention to. We'll give more details, a bunch of photos and links after the jump.
Here's what happened this week. On Thursday a video and clues on the site pointed to a location in San Diego where an object was hidden. That one went undiscovered. Today, @MouthTapedShut tweeted a link to an image and coordinates. The coordinates lead to a location in downtown Los Angeles. A few hours later, the Twitter updated revealing that one of their followers (/Film reader @GeoffMcCarthy) found this at the scene:
As you can see it's one of the pieces of art that plays a huge part in The Girl With the Dragon Tattoo. If you've seen the new trailer, the original movie or our header image, you know it's one of the pieces of art the character Mr. Vagner has been receiving every year for the past 40 years from his thought to be missing niece. A major part of the mystery that's central to the film. The package has the painting addressed to him and everything, not to mention verification there are 40 of these to be had, all signed by David Fincher.
On the viral site where the clue was shown, there seems to be a bunch of places waiting to be filled with similar pieces of work. Look at this image from What Is Hidden In Snow. It's a little hard to see but you get the idea. These are going to start popping up everywhere.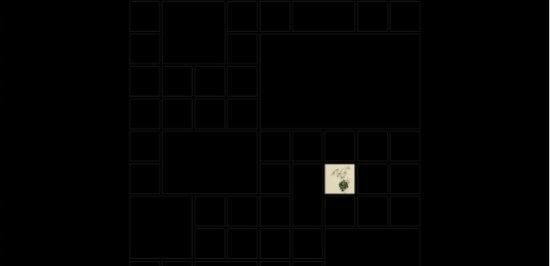 Not to mention, the Tumblr page has a link to a creepy website at the URL comesforthinthethaw.com. It's a slowly enhancing image from the movie that's looked to be iced over.
What does all of this mean? Your guess is as good as mine. But I know I'm going to be paying attention to this viral to see what cool stuff it reveals.
David Fincher's The Girl With the Dragon Tattoo will be released December 21.