Carey Mulligan Lands Coens' 'Inside Llewyn Davis', Enters Talks For Untitled Spike Jonze Project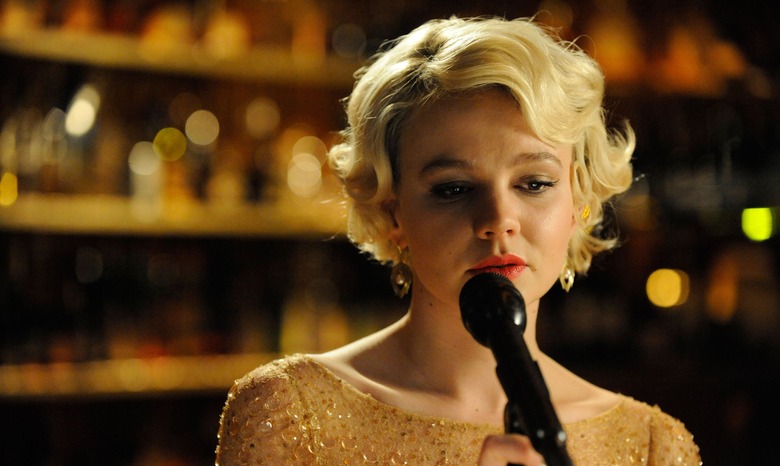 An Education wasn't Carey Mulligan's first film, but it's the one that launched her to the top of every director's wishlist. Since that coming-of-age tale opened in 2009, she's been picking up one juicy role after another. This year saw her starring opposite Ryan Gosling in Nicolas Winding Refn's Drive and earning praise for her bold performance in Steve McQueen's Shame, and she's currently at work playing the ultimate girl who got away in Baz Luhrmann's The Great Gatsby.
Now she's lining up her next two jobs, and they sound every bit as promising as her previous gigs: the Coen Brothers' Inside Llewyn Davis, and an untitled Spike Jonze picture. More details after the jump.
Things are a little less certain with the other project, from director Spike Jonze and writer Charlie Kaufman. Mulligan is only in talks at this point, but if she finalizes the deal she'll be co-starring opposite Joaquin Phoenix. The satire, which is being produced by Megan Ellison (The Master), revolves around world leaders getting together to talk about issues ranging from oil prices to impending wars. Jonze and Kaufman have previously collaborated to wonderfully weird effect in 1999's Being John Malkovich and 2002's Adaptation, so I've got sky-high hopes for this one. If Mulligan boards the picture, she'll jump into it this spring after finishing up with Inside Llewyn Davis.
Shame will open in the U.S. December 2, while The Great Gatsby is slated for a Christmas 2012 release.
[Source: Variety]